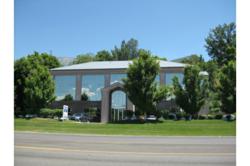 The challenge for most investors, particularly those that live in markets which don't support feasible rental returns and long-term equity growth, is the fear and complications which can come from investing in rental properties in out-of-area markets
Provo, UT (PRWEB) February 03, 2012
Marquis Properties is among the top real estate investment companies in the Midwestern United States. Marquis offers turnkey investment properties to real estate investors interested in exceptional returns on investment, without the hassle and time it takes to find, evaluate, purchase, rehabilitate and occupy a property with a tenant to produce cash flow.
As home prices have fallen nationwide the opportunity for investing in real estate at rock-bottom prices has never been better.
"The challenge for most investors, particularly those that live in markets which don't support feasible rental returns and long-term equity growth, is the fear and complications which can come from investing in rental properties in out-of-area markets", quotes Mr. Deucher. "We eliminate those challenges by defining the ideal investment property markets through in-depth market analysis, handling the entire purchase and rehabilitation process and ensuring that the investor who purchases the property is generating immediate rental income with a proven property manager in place to handle ongoing property management."
Although the principle of Marquis Properties has been investing in real estate for over 15 years, Marquis Properties officially opened its doors in 2009. Since that time Marquis Properties has purchased and resold over 500 turnkey investment properties primarily through real estate investment clubs and larger real estate investment companies.
When asked about the blazing success of Marquis Properties, Chad Deucher attributes its success to two things: "Because we have the financial backing to purchase large groups of investment properties at a time we are able to realize significant savings average investors simply cannot get due to more limited buying power." "We are then able to offer those same properties to real estate investors at exceptional wholesale prices while maintaining a reasonable profit margin."
The second reason which Mr. Deucher claims has lead to Marquis Properties' fast growth is due to the company's "Occupied Property Solution". "The best opportunities to invest in real estate come from purchasing distressed properties which are usually in need of significant repairs," according to Mr. Deucher. "We realize that most people interested in investing in real estate are not doing so as a full-time career and simply do not have the resources to manage and oversee the entire process of acquiring a property, overseeing the rehabilitation of the property, occupying it with a quality tenant and managing the property on an ongoing basis."
Marquis Properties takes the guesswork out of buying investment property and even offers a 90-Day Rent Back for situations when investors purchase one of Marquis' investment properties during the rehabilitation process or prior to the property being tenant occupied so investors can be assured of immediate returns.
So what type of returns can a potential investor expect to achieve purchasing one of Marquis' investment properties, and where is Marquis Properties currently selling investment properties?
"The average return on investment that most of our investors receive on single family units is between 10% and 13% per year after management costs and as high as 20% or more on commercial and multi-family investment properties." "Obviously if the investor leverages their funds using bank financing then their cash-on-cash returns will be higher than if they paid for the property using only cash from retirement accounts, funds they've rolled over from a 401(k) or 1031 exchange or funds available in a self-directed IRA."
"Right now we are primarily selling Ohio investment property and Kansas City investment property as well as Indianapolis investment property primarily due the overall strength of these markets based on low unemployment, inclining population, solid rental market fundamentals and the potential for both immediate and long-term price appreciation and equity growth" says Deucher. "However, our acquisition team is constantly evaluating markets throughout the United States and we will also be purchasing property in Pennsylvania and Alabama in 2012.
Interested in finding out more about Marquis Properties or evaluating their current investment properties for sale? Just visit Marquis Properties on the web or call them today at (888) 505-8155. Marquis has agents available to assist you in purchasing investment property Monday through Friday from 9:00 AM to 6:00 PM Mountain Standard Time.
###