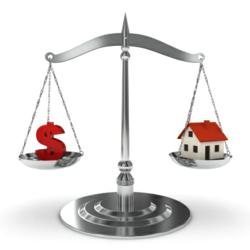 Sherman Oaks, Ca (PRWEB) January 14, 2013
As the housing market continues to rise, profitable investment properties in Los Angeles are reappearing as a meaningful investment opportunity, in Sherman Oak real estate and across the Southland.
With new home inventories at an extreme low and less houses on the market, confidence in real estate investing is rising, and owning a property is becoming once again an intelligent investment move.
The collapse of the real estate investment bubble is over, and with foreclosures greatly diminishing and rental properties scarce, rental properties themselves are fueling the recovery for the housing investment market.
Red Blue Realty professionals believe that housing prices are inexpensive, and stand currently at around thirty percent below peak value. Borrowing costs are also down, with mortgage rates hitting an extreme low in February 2012.
Wall Street sees this as an optimal time to buy, certainly. Investments in homebuilding is growing. Major investors are putting their money into the U.S. Housing Recovery Fund, too. With housing more affordable than ever, this is an excellent time to buy.
With this positive upswing consistent throughout the Sherman Oaks real estate market, Red Blue Realty offers these three profitable tips for taking a step into investment properties in Los Angeles.
First: real estate investments historically find investors making a large down payment on a property, but today down payment amount has dropped. Our tip: buy with a low down payment and save any extra funds for improving the properties you purchase to make them more attractive to renters.
Second: be aware that in the Los Angeles market, rent stabilization tenant laws don't apply to single-family homes. With improvements made, investors may be able to charge more rent than anticipated for this type of property. Our tip: buy a single-family home as an investment over a two to four unit rental property. Another reason for doing so is that home renters tend to stay longer than apartment or condo dwellers. Less turn over means less cost to the investor. And, many single-family home renters pay their own utilities, which means less monthly outlay for the investor.
Third: Get your loan pre-approved. Not just pre-qualified but actually approved. This means you will know exactly how much you can borrow, what rates you qualify for, and what percentage you need to put down on a property. In other words, follow this tip from Red Blue Realty and you'll be ready to negotiate a deal, in an area that makes sense to you, and on a property that is attractive to renters, with the usual features renters and buyers seek out, such as a backyard, ample bedroom space, and decent heating and lighting.
When you can offer a fast and realistic quote - knowing you've been pre-approved to buy, you'll be able to close quickly and move tenants in quickly, too.
All you'll have to do now is prepare to close escrow, clean up the property as necessary, and move in tenants - at a rate that makes you a profit every month of the year in the Sherman Oaks real estate market and across Los Angeles. Now that's a good investment.
Website: RedBluerealty.com
Email: Contact(at)redbluerealty(dot)com
Phone Number: 1-(855) 66-RBREALTY or 1-(855) 667-2732