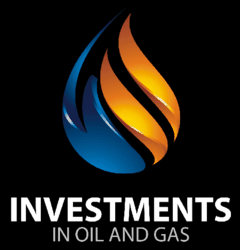 Oil is a very important component of economic growth,Maria Bartiromo
Squamish, BC (PRWEB) January 16, 2012
InvestmentsinOilandGas.com, after concluding a month-long study of economic indicators, is calling on oil and gas investors to be a part of the solution to the economic woes the United States has been experiencing. By increasing their efforts to create reliable domestic supplies of oil and gas, the company believes oil and gas investors can have a significant impact on the economy by supporting additional oil and gas well development. InvestmentsinOilandGas.com's research reveals that only through the availability of cheap oil and gas drilled in America will the U.S. economy be able to recover from the significant blows it has experienced in the financial and real estate markets.
In an interview with Joshua Kennon, Maria Bartiromo, an influential CNBC trade journalist said, "Oil is a very important component of economic growth." The experts at InvestmentsinOilandGas.com agree, and predict that without additional oil investment, economic growth may remain at a standstill much longer than necessary. Their analysis combines information from reports on flagging consumer confidence, consumer concerns over the cost of fuel for heat and for vehicles, the high unemployment rate, and an analysis by Forbes that concludes oil and gas investors could create a million additional jobs through oil and gas investment and the development of additional domestic oil and gas wells. Ancillary jobs created by the increased spending would be created in supporting industries like manufacturing, retail, transportation and the food industry.
Alternative energy solutions such as wind, water, and nuclear are not capable of meeting the growing demand in the next few decades, and additional oil and gas supplies must be found, according to InvestmentsinOilandGas.com. Oil and gas investors have a unique opportunity to both meet the demand and stimulate the American economy. The investments oil and gas investors make in the industry, in addition to creating jobs and fueling economic growth, provide the investors with opportunities to grow and protect wealth and take advantage of serious tax benefits, making it a win-win situation.
Oil and gas investors are invited to obtain more information about domestic oil and gas investment by visiting the website at InvestmentsinOilandGas.com.
###