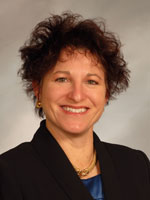 "As a financial professional serving physicians, I balance doctors' lack of time to devote to the financial planning process and their need for detail," said Amy Barrett
Rockford, IL (PRWEB) November 17, 2011
Amy Barrett of Voyager Capital Management, LLC joins an elite list of advisors providing the best wealth management services for doctors in Illinois. She is the only female on the list serving Northern Illinois. Coming from a medical family where her father and brother hold medical degrees and her mother holds a nursing degree, she understands the unique needs of medical professionals.
Her client base includes many medical professionals including anesthesiologists, gynecologists, and surgeons. "As a financial professional serving physicians, I balance doctors' lack of time to devote to the financial planning process and their need for detail," said Amy Barrett. "Doctors are always a wonderful challenge."
Amy's career spans almost 30 years including owning a membership at the Chicago Board of Trade and managing assets for Lotsoff Capital Management, a Chicago-based investment manager. Amy earned a Bachelor of Science in Agricultural Education and Farm Production and Management degree from Cornell University. She holds a Master of Business Administration degree from the University of Chicago, where she specialized in Finance and Policy. She has been awarded the Chartered Financial Analyst (CFA) charter and the Certified Financial Planner (CFP) certificate. In addition, Amy has earned the Certified Divorce Financial Analysts (CDFA) certificate. She is certified by DePaul University as a Mediator and is trained in the Collaborative Law Process. She speaks on a wide variety of topics at national and local venues. Amy has contributed to the Wall Street Journal, Forbes, and other media outlets including television, Internet, and radio.
Amy's roles include serving as Principal, Chief Investment Officer, and Financial Advisor. As Principal, she co-manages Voyager's executive functions, including strategic planning for the firm's growth throughout Northern Illinois and Southern Wisconsin. As Chief Investment Officer, Amy manages the firm's investment process. As a financial advisor, she advises high net worth individuals, corporations, foundations, and not-for-profit entities. In addition, Amy Barrett specializes in Divorce Financial Planning for individuals navigating the difficult divorce process.
Voyager Capital Management, LLC, has three locations including Lake Geneva, WI; Brookfield, WI; and Rockford, IL; and is an independent, fee-only investment advisory firm that provides investment solutions to clients across 23 states. The firm offers financial planning and personalized consulting as well as investment management. Amy joins Voyager's friendly and experienced team which is committed to developing personalized financial solutions delivered with exceptional service and support. For more information on Amy or Voyager Capital Management, visit http://www.voyagercapitalmgt.com or call 800-998-1013.
###