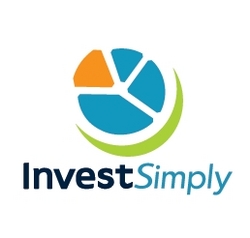 ...they have to score in the top 10% of their profession to achieve a five star quality rating
Sacramento, CA (PRWEB) April 7, 2011 —
Paladin announced that Steven Geri, founder of InvestSimply LLC, has been admitted to the Registry and he has been awarded Paladin's highest quality rating (Five Stars).
The Paladin Registry provides information, rating, and documentation services to investors who rely on planning and investment professionals to help them achieve their financial goals. Since 2003, Paladin has helped hundreds of thousands of investors select advisors based on their qualifications and not the content of their sales pitches.
Jack Waymire, Paladin founder and the author of Who's Watching Your Money? The 17 Paladin Principles for Selecting a Financial Advisor said "Registry services solve three major problems for investors. First, it's not easy for investors to find high quality advisors. Second, when they find advisors they may not know the right questions to ask to determine their competence and trustworthiness. And third, they may not know good answers from bad ones. Consequently, millions of investors have selected lower quality advisors and terminated their services within two years."
Waymire went on to say, "The Registry solves the quality problem by pre-screening advisors and rating their quality one to five stars. Ratings are based on advisor responses to 52 questions about their credentials, ethics, business practices, and services. Then they have to score in the top 10% of their profession to achieve a five star quality rating."
About Paladin Registry
Since 2003, Paladin has helped hundreds of thousands of investors find, evaluate, and select higher quality financial professionals. Our three core services include: advisor background checks, quality ratings, and online documentation for advisor credentials, ethics, business practices, and services. Visit Paladin's website at http://www.paladinregistry.com for additional information.
About Steven Geri, CFA
Steven Geri is the founder of InvestSimply LLC located in San Francisco, California. He has extensive experience in asset management and has been investing in the stock market for over 20 years. Steve earned the Chartered Financial Analyst (CFA) designation and has an MBA from Duke University where he was a Fuqua Scholar.
InvestSimply matches investors with model investment portfolios based on answers to an online Investor Profile Survey. As a web-based financial advisor, they manage diversified portfolios for clients nationwide at a low cost. InvestSimply is an SEC Registered Investment Advisor.
Contact:
Steven Geri, Founder
InvestSimply LLC
800-928-6170
https://www.investsimply.com
###