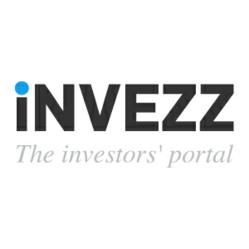 The goal is to facilitate investors' ability to research a topic conveniently on the road to forming their own opinion on investment questions.
London, UK (PRWEB UK) 12 September 2012
Socrates' statement of "I cannot teach anybody anything. I can only make them think", is, according to Co-Founder John Adam, a good way to sum up the approach of iNVEZZ, a new portal for the investment community, which has just gone live in its Beta version.
Speaking to mark the occasion of the portal going live, Adam explained the concept of iNVEZZ and what its management are looking to bring to the retail investment community. "It is not that there are not investment media out there already. However, we feel that they are all missing something that iNVEZZ can bring to the table with its usability, its breadth and its interactive approach. The financial media reports the news that is relevant to investors. The investment media interprets how that news may be relevant to investors now and into the future. Financial and investment blogs opine a more personal interpretation of parts of that news. Google and other search engines allow investors to somewhat haphazardly locate the providers of the investment products they are potentially interested in, should they wish to explore them personally and not simply rely on the advice of an advisor. iNVEZZ unites all of these elements under one user-friendly and simply constructed roof", says Adam.
iNVEZZ's news section provides daily financial and investment news, broken down into logical categories such as forex, real estate, energy, commodities and so on. The analysis section works on the same navigation principle with in-depth editorials on topics such as an overview of Mongolia as an investment destination, the pros and cons of gold as an investment holding and the landscape of the mobile technology market, to give a few examples. And the portal's advanced blogging platform will provide an open forum for experts, both professional and amateur to share their opinions on investment topics and engage in interactive discussion with other iNVEZZ users.
Adam believes that the key to the portal's success will be providing a wealth of interesting and informative journalism presented in a well-written, easily accessible and objective format. "The goal is to facilitate investors' ability to research a topic conveniently on the road to forming their own opinion on investment questions".
He goes on to add "it is not that we will shy away from an opinion on occasion but our goal is to always remain neutral, present the facts and the differing positions and arguments and let people draw their own conclusions. The blog platform will be the arena where people can express their own opinion and push their own position whether they have a vested interest or not, in an environment which is transparent and allows for counter arguments to be presented and discussed".
Another important aspect of iNVEZZ is its search function which will allow users to sort through and locate investment products they may be interested in according to parameters they set, be it the category, such as gold, or commodities or real estate, the investment vehicle such as funds, ETFs, equities, physical products and various other parameters such as liquidity, FSA regulation and so on. "Once users have set the criteria they wish investment products to meet the search engine will sort out those investment products which are relevant, providing a general overview and prospectus where relevant and allowing users to then request further information from the provider should they wish to do so", explains Adam.
"Locating relevant investment products meeting particular criteria online and not involving potentially expensive or biased mediation can be both time consuming and a bit of a lottery for investors", states Adam.
He goes on to say that "iNVEZZ will allow users to quickly and conveniently locate and assess investment products that meet general criteria they set and always remain in control"
Users will also be able to receive tailored alerts on news, editorials and blog topics relevant to their stated areas of interest as well as investment products meeting their specified criteria.
"The portal will remain in Beta version until some point in October when we hope to be fully confident that the functionality and quality of both the technical aspects of the portal and its content are to the highest standard, following which we will have an official launch of iNVEZZ 1.0", concluded Adam.
"We believe we will provide an inclusive and valuable resource for the investment community helping to hand control to investors in educating themselves and in their decision making process".
Starting and finishing on a topical quote, Benjamin Franklin said "an investment in knowledge pays the best interest." Hopefully iNVEZZ will live up to its promise to help facilitate the truth in that.
To learn more about iNVEZZ, join, contribute your own professional or amateur expertise on the investment areas of your interest or engage with other investors or experts, please visit http://iNVEZZ.com.
About iNVEZZ
iNVEZZ is a portal for investors providing news, editorials, blogs and an investment product search function in a neutral, user-friendly, attractively designed format. From forex and equities to alternative investment classes and everything In between iNVEZZ seeks to allow investors to educate themselves in an informative and interactive online environment.