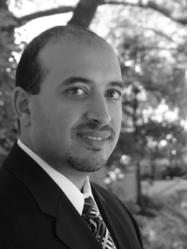 We hold an Invisalign Day Special every three months
Redwood City, CA (PRWEB) September 01, 2011
One of the specialties of Redwood City Dental Care is Invisalign, a clear way to straightening teeth. We are offering an Invisalign rebate before the end of the year.
Invisalign takes a modern approach to straightening teeth, using a custom-made series of aligners created specifically for each patient. These aligner trays are made of smooth, comfortable and virtually invisible plastic that clients simply wear over their teeth. Wearing the aligners will gradually and gently shift teeth into place. There are no metal brackets to attach and no wires to tighten. Clients simply pop in a new set of aligners every two weeks until the treatment is complete. The best part about the whole process is that most people won't even know that someone has a device over their teeth.
"We hold an Invisalign Day Special every three months," said Dr. Ihab Hanna of Redwood City Dental Care. "We are taking off $1000.00 as an Invisalign Rebate before the end of the year."
With the teeth straighter Invisalign, the aligner trays are not only smooth and comfortable to wear, but they're also removable. That means clients can continue doing all the things they normally would, from brushing and flossing, to eating whatever they like. With other devices, brushing and flossing can often take up to 30 minutes. Invisalign is also ideal for people with busy schedules because they require fewer visits to the dentist – about once every six weeks.
People may be surprised to learn that the benefits of having properly aligned teeth extend far beyond a confident smile. According to the American Dental Association, straightening teeth can actually significantly affect people's overall dental health. Invisalign can allow for not only a confident smile, but can reduce the risk of tooth decay and gum disease.
For more information on Redwood City Dental Care, call 650-241-4269. Drop by at their dental office at 20 Birch Street, Redwood City, CA 94062 or visit them on the web at http://www.redwoodcitydental.com.
About Redwood City Dental Care
Redwood City Dental Care is a Peninsula family dentistry office that specializes in total dental health care including implants, oral sedation, and comprehensive general dentistry for the entire family. They serve the San Francisco Bay Area Peninsula communities of Atherton, Burlingame, Cupertino, Hillsborough, Los Altos, Los Altos Hills, Los Gatos, Menlo Park, Mountain View, Palo Alto, Portola Valley, Redwood City, San Carlos, San Jose, San Mateo, Santa Clara, and Woodside.
###