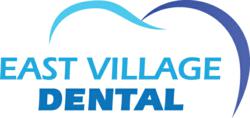 East Village Dental is now offering Invisalign clear braces. They straighten teeth while no one notices!
Chicago, Il (PRWEB) May 07, 2013
The premier dentist in Chicago, East Village Dental, is now offering Invisalign clear braces. The braces are great because they are removable for brushing and eating, plus they are very hard to even notice. Those interested should call (773) 819-9191 today.
For over 20 years, East Village Dental has offered comprehensive cosmetic dentistry services to the greater Chicago area. This includes same day crowns, veneers, bridges, tooth colored fillings, bonding and dental implants Chicago trusts.
Invisalign requires a certified, competent dentist. East Village Dental is certified in the treatment, and every two weeks the plastic aligners will need to be replaced. They will gradually straighten your teeth while no one notices. One of the significant benefits over regular metal braces is they can be removed for eating, brushing and flossing.
Along with the Invisalign treatment, East Village Dental offers sedation dentistry, which provides an anxiety-free experience for those in need of dental procedures. Sedation allows the dentists to work on both sides of the mouth and complete procedures in one setting that would otherwise take two visits.
East Village Dental also offers one hour teeth whitening with Zoom!, which brightens teeth eight to ten shades in just one visit of sixty minutes. This allows patients to receive a movie star grin on a lunch break.
For those interested in a complimentary consultation to explore Invisalign Chicago trusts, call (773) 819-9191.