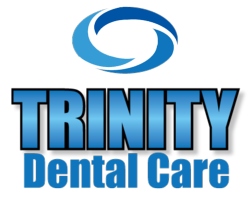 Trinity Dental is offering Invisalign clear braces at $500 off. The braces are invisible and can be removed for eating and brushing.
Westwood, NJ (PRWEB) November 23, 2012
Westwood dentist Trinity Dental is now offering an impressive $500 off clear braces, known as Invisalign. The braces are unique in that they are very hard to even see when a person is wearing them.
Only certified dentists are able to place Invisalign New Jersey braces. Trinity Dental's doctors have a combined 40 years of experience, and intently monitor patient progress. Call (201) 351-0661 for scheduling an Invisalign consult.
Invisalign involves clear, plastic aligners that are custom fitted to one's teeth. They are extremely durable, yet virtually invisible. Patients may remove the the aligners in order to brush, floss, eat or drink. There are no metal posts, brackets or rubber bands like there are with traditional braces.
Every couple of weeks, patients are seen again by the Westwood dentists to revise the aligners so that the teeth will gradually continue to straighten the smile. The end result is extremely aesthetic while at the same time allowing patients to maintain hygiene with the removal.
Trinity Dentists offers cosmetic, general, laser and implant dentistry that is excellent, caring, and compassionate. The dental implants are carefully placed so that they grow into the jawbone and end up looking and feeling completely natural.
Along with offering the $500 discount on Invisalign, Trinity is also offering $500 off dental implants. For new patients, the special is for a $49 exam, x-rays and video tour of one's mouth. Those interested should call (201) 351-0661.