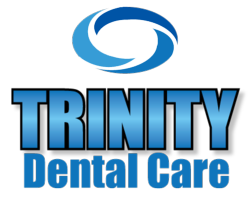 Trinity Dental is now offering Invisalign clear braces at an amazing $500 off!
Westwood, NJ (PRWEB) April 01, 2013
Bergen County dentist Trinity Dental is now offering Invisalign clear braces with a certified dentist. Invisalign braces are very difficult for friends to notice, and they are easily removed for brushing and eating. Call (201) 351-0661 for scheduling an Invisalign consult.
Only certified dentists are permitted to place Invisalign New Jersey braces. Trinity Dental's providers have a combined forty years of experience, and have achieved significant success with offering Invisalign to patients.
Invisalign uses plastic, clear aligners that are fitted to patients' teeth. They are invisible to most people, while being just as effective as metal ones. Patients are able to take out the aligners in order to floss, brush, or eat.
Every two weeks, patients come back to Trinity Dental to have the aligners changed so that the teeth will gradually straighten the smile. The outcome is very aesthetic while at the same time allowing patients to maintain hygiene with the ability to remove the aligners.
Trinity Dentists also offer laser, cosmetic, general and implant dentistry that is expert and compassionate. The dental implants look and feel completely natural.
Trinity Dental is offering a $500 discount on Invisalign, Trinity is also offering $500 off dental implants. For new patients, there is a special for a $49 exam, x-rays and video tour of one's mouth. Those interested should call (201) 351-0661.