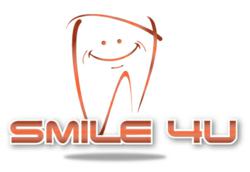 Invisalign braces are amazing. Removable, effective and virtually invisible to your friends and family!
Anaheim, CA (PRWEB) April 03, 2013
Anaheim Dentist Smile 4 U is now providing Invisalign clear braces with a certified dentist. Invisalign braces are extremely difficult for friends to notice, and Invisalign can be easily removed for eating and brushing. Call (714) 750-9434 for more information and to schedule an Invisalign Orange County consult.
Only certified Invisalign providers are allowed to place the clear braces. Smile 4 U's Dr. Vora has over 20 years of experience as an Anaheim dentist in Orange County, and has achieved considerable success with his patients who have been treated with Invisalign.
Invisalign utilizes clear, plastic aligners that are molded to fit the person's teeth. Most people cannot see them, and they are just as effective as metal ones that have brackets. Invisalign has no brackets, wires, or rubber bands. People are also allowed to remove the aligners in order to brush, floss, or eat.
Every couple of weeks, patients return to Smile 4 U so that Dr. Vora can change the aligners so that the teeth will continuously straighten one's smile. The outcome is a beautiful, dazzling smile while at the same time permitting individuals to maintain hygiene with the ability to remove the aligners.
Smile 4 U also provides treatments including teeth whitening, cosmetic, general and implant dentistry that is highly skilled and compassionate. The dental implants are very durable while looking and feeling completely natural.
Smile 4 U currently has a new patient special consisting of a consult, exam and four x-rays for only $1. Those interested should call (714) 750-9434.