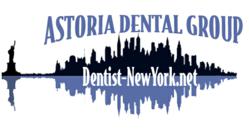 Astoria Dental offers a free consult, exam and x-rays for new patients, and has one of the best Invisalign providers in America!
Queens, NY (PRWEB) April 24, 2013
Leading Queens cosmetic dentist, Astoria Dental Group, is now offering clear braces known as Invisallign. These clear braces straighten teeth and can be removed for cleaning and eating. For more information and scheduling a free consult, call 718-839-6954.
Invisalign clear braces have been a revolutionary advancement in the field of braces. They do not use brackets or wires like traditional braces, and there are no food restrictions during the treatment. Dr. Degel is one of the nations leading Invisalign dentists.
The treatment uses clear plastic aligners which are replaced every couple of weeks. They are very effective for straightening teeth, and most people cannot even notice that the person is wearing the clear braces.
Currently, Astoria Dental Group is offering a free consultation, exam and x-rays for all new patients. Along with being a premier Invisalign Queens provider, Astoria Dental Group also offers an extensive amount of cosmetic dentistry procedures. These treatments include such procedures as same day dental implants, porcelain crowns and veneers, along with dental bonding, inlays and onlays.
The teeth whitening procedure performed by the Astoria Dental Group brightens patient's teeth by 8 to 10 shades in only one visit of one hour. Patients are able to achieve a movie star grin on a lunch break with the treatment.
To schedule a complimentary Invisalign consultation or an appointment for a free exam and x-rays, simply call 718-839-6954.