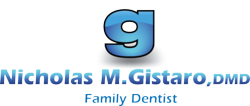 Dr. Nicholas Gistaro is offering free Invisalign consultations along with $500 off the clear braces treatment!
Chula Vista, CA (PRWEB) May 21, 2013
The premier Chula Vista dentist, Dr. Nicholas Gistaro, is now offering a complimentary Invisalign consultation. In addition, Dr. Gistaro is offering $500 off of the treatment. The clear braces treatment allows individuals to straighten teeth while most people do not even notice. For more information and scheduling, call (619) 719-5483.
Invisalign clear braces allow individuals to receive straight teeth in a way that is extremely convenient. The braces are clear plastic using aligners that are replaced by the San Diego Invisalign certified dentist every two weeks. There are no metal brackets or wires or rubber bands, making the treatment much more aesthetic while being just as effective.
In addition, the aligners are completely removable for brushing and eating. Dr. Gistaro is certified in the treatment along with numerous other cosmetic procedures such as porcelain crowns, veneers, bridges and dental implants San Diego and Chula Vista trust.
One of the most exciting services provided at Dr. Gistaro's office is the in-house lab which offers same day denture repairs. Often times, it takes weeks for denture repairs to occur, but not with the lab in Dr. Gistaro's office.
For those interested in the free Invisalign consultation and $500 off, call (619) 719-5483.