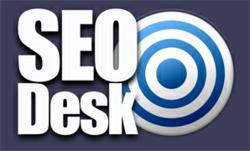 (PRWEB UK) 9 May 2013
Braces have been at the heart of good dental and orthodontic work for many years, but there has been a great improvement in the range of braces and benefits provided by modern braces in recent times. Orchard Orthodontics is very proud to announce that they are able to provide the Damon Brace system for their clients, representing the very latest in cosmetic dentistry and orthodontic support.
This new system provides a great number of benefits as opposed to traditional and other modern forms of braces. The most obvious benefit is the fact that this style of brace provides a faster treatment with the same level of success when compared to the traditional brace system. Reducing the length of time a client needs to wear braces before the conclusion of their treatment is one of the biggest requests an orthodontist will receive, and with this new system, Orchard Orthodontics are able to deliver. The company has a strong reputation for reliable cosmetic dentist London work, but the addition of the Damon Brace system to their range is a big step forward.
With a reduced requirement to remove teeth, notably less pain during treatment in comparison to traditional braces and a kinder solution to teeth means that this solution represents the future of brace systems. Employers will be delighted to learn that the Damon Brace system requires fewer appointments, leading to less time off work for employers undergoing treatment.
Having a great looking smile has never been more important, and it can play a large role in how confident a person feels. This is why a greater number of adults are seeking professional orthodontic assistance to improve their smile and give them the confidence they dream of. With the Damon Brace system and invisible braces London services available, Orchard Orthodontics provide the cutting edge treatments that ensures people can take control of their look and image again.
About Orchard Orthodontics:
With a fully qualified and experienced team coupled with a desire to be at the cutting edge of orthodontic practices, Orchard Orthodontics have long been regarded as one of the best choices for the cosmetic dentistry and all other orthodontic work. Serving Croydon and beyond, the practice has helped to put a smile back on so many people in recent times.