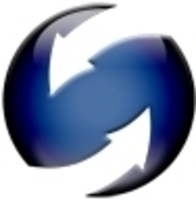 In today's difficult economic environment, we fully appreciate the need for our clients to focus on their core business
Orlando, FL (PRWEB) September 17, 2008
As U.S.-based suppliers focus on navigating through a challenging economy, suppliers are turning to leading practices in global sourcing as a key operational strategy. Implementing such practices is being recognized as an effective means of simplifying the process and driving both top- and bottom-line results.
Suppliers are turning to International Origin for implementing leading practices in international product sourcing. International Origin's sourcing solution enables suppliers to effectively purchase products manufactured overseas without the typical investments in resources and risk in managing these difficult transactions while ensuring consistent product quality at a price point that maximizes product margins.
One of International Origin's new clients made the switch from sourcing directly from Chinese manufacturers to working with International Origin said: "with International Origin handling the sourcing, negotiations, shipping and customs, we're free to focus our effort on moving the product, rather than getting it in the door. This has allowed us to not only obtain better pricing for our products, but also to spend more time finding new clients by spending less time in procurement."
"In today's difficult economic environment, we fully appreciate the need for our clients to focus on their core business," said Hal Gumbert, Managing Partner at International Origin. "Due to International Origin's ability to handle all aspects of the product sourcing, we're seeing an increased demand for our solution in the marketplace. In addition, there's an enormous opportunity for suppliers to improve and maximize profit margins by sourcing products from China and many more suppliers are realizing this and turning to us for help."
Suppliers are increasingly realizing the benefits of turning to outside sourcing of overseas products. International Origin's solutions for suppliers make it simple to purchase products from these markets without the typical issues associated with doing so. International Origin can handle all aspects of the overseas buying process for suppliers, allowing suppliers to allocate more resources to other aspects of their business.
More information on International Origin's buying solutions can be obtained by contacting Jeremy Gordon or by visiting http://www.internationalorigin.com.
About International Origin
International Origin is a U.S.-based product sourcing company providing factory-direct products to clients around the world. At International Origin, we are solely focused on ensuring that our clients receive high quality products while making our client's experience with overseas sourcing simple and risk-free. International Origin handles all aspects of sourcing, negotiation, quality control, shipping, and logistics so that our clients can spend more time focusing on their core business, while improving and maximizing their profit margin. International Origin takes care of every detail, making it as easy as placing an order and accepting delivery. Learn more about International Origin at http://www.internationalorigin.com.
###