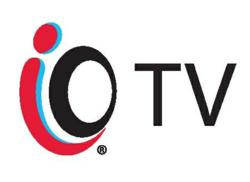 We are proud to be the first TV provider to bring Cee-TV and TEMPO to U.S. audiences, and the launch of iO Caribbean as our 17th international category is just one more example of our commitment to the diverse communities we serve.
Bethpage, NY (PRWEB) September 29, 2011
Cablevision Systems Corp. (NYSE: CVC) today announced the launch of a new iO International package – iO Caribbean. Comprised of Cee-TV and TEMPO networks, both available for the first time in the U.S., iO Caribbean is the 17th category of in-language international programming available to iO TV digital cable customers.
Cee-TV, located on iO TV channel 1103, provides exclusive daily 24-hour programming, such as live and current news, popular talk shows, comedies and dramas from across the Caribbean as well as sports and music video shows directly from Jamaica and Trinidad. TEMPO, available on iO TV channel 1105, delivers a mix of music, sports, news, films, cuisine, festivals and travel.
"We continue to expand iO International to bring our customers more diverse and exclusive programming they can't get anywhere else. We are proud to be the first TV provider to bring Cee-TV and TEMPO to U.S. audiences, and the launch of iO Caribbean as our 17th international category is just one more example of our commitment to the diverse communities we serve," said Bradley Feldman, Cablevision's vice president, video product management.
"Cablevision customers can now experience Caribbean entertainment every day, all day, right at home with Cee-TV. Anyone with an interest in Caribbean news, sports and entertainment will enjoy our extensive, quality programming," said Oliver McIntosh, president and CEO of SportsMax / Cee-TV.
"TEMPO captures the vibrant culture and lifestyle of one of the most extraordinary regions in the world, and we are pleased to bring Cablevision customers our unique blend of programming that reflects the Caribbean's spirit," said Frederick A. Morton, Jr., founder and chairman of TEMPO Networks.
iO Caribbean package is available to customers who subscribe to Broadcast Basic service and above for an additional $6.95 per month. Customers must have a digital cable set-top box or CableCARD to receive the service. TEMPO Network and Cee-TV can also be purchased on an a la carte basis for an additional $4.95 per month. Interested customers can call 877-980-7636 to order or go to http://optimum.com/io/international/index.jsp for additional information.
Cablevision's award-winning digital cable service, iO TV, offers customers access to hundreds of channels, including more than 50 premium movie channels, 46 channels of commercial-free digital music, thousands of titles available on demand at all times, an interactive programming guide, more than 120 free high-definition programming services and uniquely valuable and relevant local content through News 12, MSG Varsity and their companion interactive television applications.
About CEE-TV
CEE-TV is a television channel serving the growing Caribbean Diaspora in the tri-state area of North America. CEE-TV carries the largest and most varied selection of Caribbean programming, namely from Jamaica, Trinidad and Tobago, Barbados and the rest of the English Speaking Caribbean. CEE-TV allows viewers on Cablevision to stay connected and keep up on the news, sports, entertainment and culture in their homeland on a 24-7 basis. Our service is initially offered only in the tri-state area of the United States, with expansion plans to include the rest of United States, Canada and the United Kingdom. CEE-TV is a subsidiary of International Media Content, parent company of Caribbean Sports Cable giant, SportsMax. CEE-TV is based in Kingston, Jamaica.
About TEMPO Networks, LLC
TEMPO Networks, LLC, is the first and only full service pan-Caribbean media and entertainment company producing and offering culturally relevant content on all media platforms (on-air, on-line, on-mobile and on the ground). Its flagship cable television network, TEMPO, captures and delivers the extraordinary Caribbean vibe by successfully producing and delivering Caribbean content dedicated to music, culture, travel, cuisine, and social awareness initiatives. TEMPO, envisioned by native son Frederick A. Morton Jr. ("Mr. TEMPO"), is a true celebration of Caribbean life that seeks to elevate the region. Its content, therefore, is developed to rise beyond entertainment to inspirational, progressive and educational. TEMPO currently broadcast in 24 Caribbean islands, with approximately 3M viewers. Connect with TEMPO in your island, or whenever you're feeling for the Caribbean vibe, at http://www.gotTEMPO.com. TEMPO is a registered trademark of TEMPO Networks, LLC.
About Cablevision
Cablevision Systems Corporation (NYSE: CVC) is one of the nation's leading media and telecommunications companies. Its cable television operations provide a full suite of advanced communications services that include iO TV® digital television, Optimum Online® high-speed Internet, and Optimum Voice® digital voice, all over state-of-the-art cable systems that pass nearly 6 million households and businesses across the New York tri-state area and throughout four Western states. Cablevision's telecommunications properties also include its Optimum WiFi® wireless Internet, and its Optimum Lightpath® integrated business communications solutions. Cablevision serves the New York area with compelling local content through News 12 Networks, a local news leader; MSG Varsity, a suite of television and online services covering high school activities; and, Newsday Media Group, a business unit that includes Newsday, Long Island's leading daily newspaper, and amNewYork, the nation's most widely circulated free daily serving New York City. The company also owns and operates Clearview Cinemas throughout the New York tri-state area including the famed Ziegfeld Theatre, a frequent and historic venue for film premieres and events. Additional information about Cablevision is available on the Web at http://www.cablevision.com.
# # #