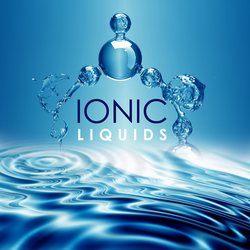 AAILS is an invaluable partner for Ionic Liquids 2009 as they are at the hub of the ionic liquids industry
Portland, Maine (PRWEB) September 23, 2009
IntertechPira and All Around Ionic Liquids (AAILS) are pleased to announce the agenda for Ionic Liquids 2009, the industry's leading event focusing on biotechnology, engineering and alternative energy applications as well as the latest market developments. The conference is scheduled to take place November 17-19, 2009 in Miami, Florida, US and will feature a full 2-day event plus a half-day, pre-conference workshop.
As research on alternative energy options and energy efficiency takes the global center stage, ionic liquids are becoming one of the favored options in new technology. Building on the success of the 2006 and 2007 events, Ionic Liquids 2009 - chaired by Prof. Dr. Urs Welz-Biermann of CHILL and AAILS and Professor Robin D. Rogers of The University of Alabama - offers attendees the opportunity to discover battery and capacitor applications of ionic liquids with presentations from Wasatch Molecular, Covalent Associates, Inc, and General Motors and hear a presentation from Lawrence Livermore National Laboratory on the latest application of ionic liquids in carbon capture. The agenda will also feature presentations from the Joint BioEnergy Institute and many others on biotechnology applications and a session devoted to lubricants and other engineering applications.
"AAILS is an invaluable partner for Ionic Liquids 2009 as they are at the hub of the ionic liquids industry," said Valerie King, conference producer for IntertechPira. "In addition to our impressive line-up of speakers and presenters, we expect significant amount of international participants involved in the ionic liquids industry on a variety of levels to attend and will offer ample networking opportunities, including interactive panels and open question and answer sessions."
For more information about the event and to view the complete brochure and agenda, please visit http://www.ionicliquidssummit.com. To learn more about AAILS, please visit their website at http://www.aails.com.
About IntertechPira:
IntertechPira provides events, training, online information and publications across a wide range of niche commodities and disruptive technologies affecting industry. Our 100% independent products are provided globally 24/7 and delivered by teams of independent experts at sites in Portland, Maine, US and London, UK through 20 specialized industrial platforms. Our core competencies are information on: research and product development; globalization and new markets; production methods; regulatory and compliance.
###