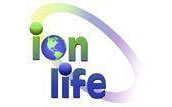 Changing the way you think about water.
Reno,NV (PRWEB) July 31, 2012
IonWays ownership is excited to announce that an agreement on terms has been reached with a buyer of its retail division. CEO Jay Hare stated, "the sale ensures that 100% focus can be applied to the growth of IonWays and our upcoming international expansion." A debt of gratitude is due and offered as the capital infusion from this retail division provided the seed money for IonWays. Two and a half years ago, IonLife was merged into IonWays and became a regular Authorized IonWays Distributor doing business only through IonWays.
We feel the sale of this separate business division demonstrates the ownership's full commitment to the Next Generation of our company. Ionlife started in Maui, Hawaii over 10 years ago exclusively selling Emco Tech (AKA: Jupiter Science) water ionizers plus low speed juice extractors along with various heath books. In 2010 IonLife merged its dealer network into IonWays while maintaining its retail division. Ionlife is an authorized distributor while IonWays is the North American exclusive importer of Emco Tech ionizers which are manufactured in Japan and Korea. Emco tech is the world's largest manufacturer of water ionizers and has an ISO9001 certified production plant that can produce well over 100,000 quality ionizers a month. They also provide OEM parts for globally recognized businesses in Japan and Korea such as LG, Samsung, Toyo, and Hyundai.
Further, Samsung engineers recently chose to partner with Emco Tech - the manufacturer with the most efficient and powerful, high quality ionization technology in the world. The result is the next generation water ionizer. With the most advanced features and technology, and backed up by Emco Tech/Samsung durability and performance, the Vesta will provide years of the highest quality performance.
Industry-first technology in the vesta water ionizer includes the AutoAdjustTM optimizer which automatically adjusts the ionizing power giving the best performance and ionization for almost any water source. In other brand ionizers the fluctuation in mineral content creates unstable results from day to day and from place to place. The Vesta water ionizer is the only ionizer that overcomes this automatically. The Vesta's AutoAdjustTM technology consistently creates the ultimate pH and ORP by adjusting the way power is applied to the plates to match the amount of minerals present in water. The Vesta is the first, and only ionizer that offers this level of advanced sophistication.