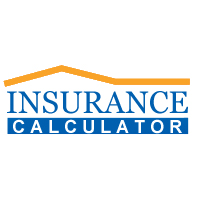 Des Moines, IA (PRWEB) November 01, 2012
Insurance Calculator Inc., America's leading auto insurance provider, publishes a free Iowa auto insurance guide listing the top-rated insurance companies and independent providers throughout the state. "We work with a good number of insurance providers in Iowa," said Stephanie Vettaikam, VP of Marketing of Insurance Calculator Inc. "Thousands of consumers have obtained cheaper plans with us."
According to USA Census, an average consumer in Iowa pays $1,040 a year on auto insurance premium. (source: census.gov) "With Insurance Calculator Inc., we can help you lower that number by at least $150." said Stephanie. "We provide state-wide service coverage on more than 8 types of auto insurance products."
Consumers in Iowa can use InsuranceCalculator.net and its free quotes comparison tool to find and compare quotes in a matter of seconds. "All it takes is a submission of a ZIP code," Stephanie explains. "quotes from eligible providers within a 10-mile radius of the ZIP code location will be fetched and displayed almost instantly."
The free insurance guide also includes all the critical information one needs to know to apply for driver's, motorcycle, or commercial vehicle permits with respect to the rules and regulations in the state. "We aim to be the go-to resource on all auto insurance needs. From applying for permits to becoming insured, the guide is an exceptional reference to those in need," said Stephanie.
For more information, visit: Iowa Auto Insurance