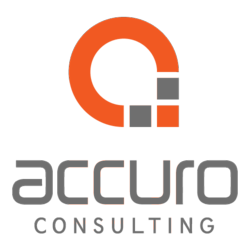 Alexandria, VA (PRWEB) March 19, 2012
Accuro Consulting announced Wednesday that it is now accepting new clients wishing to buy, sell, or lease IPv4 address space.
The public pool of IP address space has been officially depleted for some time and an increasing number of enterprises have come to the realization that the implementation of replacement IPv6 addresses is not a possibility any time in the near future. The combination of these two factors has necessitated a private market for IPv4 space, a field Accuro Consulting has led since its creation.
As part of its reorganization effort, Accuro Consulting has opened or strengthened several areas of practice. Accuro now boats 8 dedicated primary consultants, plus support staff, and 4 primary areas of practice. These include:

IPv4 Market Making – Accuro Consulting is the only firm actively making a market in IPv4 space. Whether the space predates the RIRs or was issued by ARIN, RIPE, APNIC, AFRINIC, or LACNIC, Accuro's market makers can offer a quick-to-close transaction to a client wishing to create near instant liquidity.
IPv4 Brokerage – No other firm has the resources, staff, or contact of Accuro Consulting when it comes to IPv4 Brokerage services. Accuro's Broker-Consultants work with clients to create a transaction or offering memo exactly matching the client's needs and expectations.
IPv4 Management and IPv6 Transition Planning – Even companies that don't yet need to turn to the private market to satisfy their IPv4 needs still need to carefully manage their inventory of IPv4 space. Accuro's team of highly skilled IP use experts help clients analyze and rationalize their current utilization and craft a plan that allows maximum growth using the resources available.
Package Sales and Business Marketing – As the value and desirability of IPv4 space continues to grow, an increasing number of owners wishing to sell their businesses are finding that the IPv4 space owned by the company is the company's most valuable asset. As a result, Accuro Consulting has teamed with industry leading business brokers to offer clients package sales thereby maximizing the value of all the businesses parts.
Accuro has also launched a new blog to help interested industry watchers keep up to date with the frequent, and confusing, changes in the IPv4 market place. With its blog, Accuro aims to exploit the considerable expertise of Accuro's staff and create the first, and only, central repository of news, opinion, and advice on the subject of IPv4 depletion and monetization.
About Accuro Consulting
Based in Alexandria, Virginia, Accuro is the worldwide leader in IPv4 address monetization, including the buying, selling, and leasing of IPv4 space. With 8 primary consultants worldwide, Accuro Consulting is the undisputed market leader in terms of transaction size, transaction quantity, and transaction value. For more information on Accuro Consulting, please visit Accuro's website at http://www.ipaddressbroker.net or Accuro's blog at http://www.ipaddressbroker.net/blog.
# # #