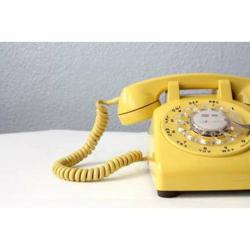 San Diego, California (PRWEB) February 13, 2012
San Diego VoIP provider Computer Support of San Diego announced the release of the HiCap500 IP PBX. The new PBX connects up to 500 extensions with up to 100 simultaneous voice conversations.
"Until now, the only solutions for larger VoIP customers cost tens of thousands of dollars per location," said Tim Doscher of Computer Support of San Diego. "The HiCap500 brings Computer Support of San Diego's quality, reliability, and savings to customers with larger offices," he continued.
The HiCap500 joins the other models in Computer Support of San Diego's VoIP line. The HiCap250 can connect up to 250 extensions and 50 simultaneous calls, while the Lite20 can connect 20 extensions and 10 calls. Except for their differing capacities, all three models share an identical feature set and management interface. The HiCap500 can be used as a drop-in replacement for customers who have outgrown their smaller PBX Systems.
The IP PBX solutions are an integral part of Computer Support of San Diego's innovative Blended Architecture, which uses a perfect blend of on-premise and hosted "in the cloud" components to deliver highly reliable, business-class call quality over standard Internet connections. Computer Support of San Diego also provides customers with multiple failover options in the event of a power or Internet outage.
In keeping with its corporate mission, the StarBox HiCap500 is packaged in a 1U rack-mountable chassis. It uses a Solid State Disk (SSD) for quiet, reliable operation and draws only 100 Watts of power.
The HiCap500 is available for immediate delivery.
To learn more about the San Diego VoIP solutions from Computer Support of San Diego, please call 858.384.0988 or visit our website at http://www.computersupportsandiego.com.
About Computer Support of San Diego
Computer Support of San Diego specializes in delivering enterprise class solutions for small and medium sized businesses through Southern California. From simple desktop support to large scale complex projects, our team of experienced and certified professionals are ready to assist. We offer solutions customized to each environment, ensuring that technology supports the business and works with existing processes. Because we are focused on delivering solutions to small businesses we are able to offer unprecedented flexibility and pricing. If you are looking for San Diego IT Consulting, San Diego IT Support or San Diego IT Services give us a call at (858)384-0989 or email sales(at)supportsd(dot)com.
###