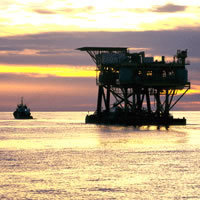 Ashburn, Va. (Vocus) October 14, 2009
A review of subsea systems by Independent Project Analysis, Inc. (IPA) has found that the average price per ton for the topsides component of an offshore platform in the North Sea is 70 percent higher than a comparable asset on the U.S. Gulf Coast (USGC). The review further reveals nominal prices have roughly tripled since January 2003, whereas the underlying costs have only doubled. The magnitude of both the regional and time trend examples imply dramatic market imperfections.
According to IPA research, offshore petroleum capital projects exhibit unusual patterns because of the separation of price and cost. This means the price charged for a particular scope of work may be unrelated to its underlying cost. Owners of these projects are often paying significantly more than they should be paying.
IPA's research has found that there are many factors driving these higher costs. First, there are very powerful local content and regional constraints. Local stakeholders often seek to extract value from the development opportunity. Second, the offshore exploration and production (E&P) markets typically have few suppliers with an unusual degree of market power. Third, the owners of the projects are typically not well positioned to identify market imperfections. Owner cost estimating and control capabilities are often thin and there is a lack of transparency of reported costs. An environment is created in which the cost to develop an offshore asset may be dramatically lower than the price actually paid. An understanding of E&P project escalation becomes secondary to an understanding of market imperfections.
Over the next several months, IPA will be discussing these topics with various industry representatives and continuing its market studies. The foundation of this research is IPA's extensive and unique capital projects database.
About IPA
Since its founding by Edward Merrow in 1987, IPA has rapidly evolved into the preeminent consultancy in project evaluation and in project system benchmarking, and has become the industry leader in quantitative analysis of project management systems. Our staff of about 140 project and research analysis professionals at seven offices on five continents serves hundreds of clients. The largest oil companies, chemical producers, pharmaceutical companies, minerals and mining companies, and consumer products manufacturers enhance their capital productivity using IPA's Project Evaluation System (PES®) and project system benchmarking services. Further information can be found at http://www.ipaglobal.com "Excellence Through Measurement®."
###