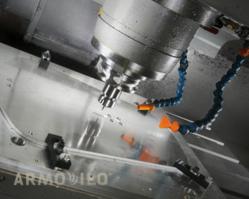 To continue our high level of customer service, in-stock product availability and to extend our product offering later this year, we've added additional warehouse and office space
Waterloo, Ontario (PRWEB) June 12, 2013
To help support the increased customer demand of its award-winning tablet display stand line up and the upcoming release of a new retail tablet display solution, Armodilo has acquired additional warehouse and office space in Elmira, Ontario Canada.
"To continue our high level of customer service, in-stock product availability and to extend our product offering later this year, we've added additional warehouse and office space", states Iles Guran, Founder & President. "The increased production, demand for larger roll-outs and our new product offerings has initiated an increase of space & support staff to help increase efficiencies in all areas of our business," adds Guran.
As the world leader of tablet display solutions, Armodilo continues to offer award-winning, innovative and design oriented products to organizations around the globe. "Our product offerings strike a chord with design conscious organizations that value the aesthetics, high quality and innovative design of our products," continues Guran.
Additional information on Armodilo products and accessories can be found at http://www.armodilo.com.
About Armodilo Display Solutions
Armodilo Display Solutions is a multiple award-winning tablet display manufacturer located in Ontario, Canada. With a variety of tablet display stands and accessories for trade show, event, retail and corporate markets, Armodilo sets itself apart by creating highly refined products for discerning brands around the world.
For more information about Armodilo, contact:
Iles Guran, Founder & President at Armodilo Display Solutions
sales(at)armodilo(dot)com / 1-800-975-5946