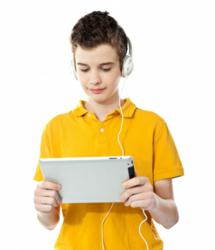 The consumer demand for this device during the holiday season was a 55 percent market share.
San Francisco, California (PRWEB) November 30, 2012
iPad Mini is expected to sell out before Christmas according to Those Tech Guys. A new review of online retailers has been published online. The Black Friday and Cyber Monday sales for Apple products like the iPad has depleted many inventories of online merchants. This review reports that this retailer still has a small stock of the iPad in stock and ready to ship before Christmas.
The iPad was introduced in 2010 as an upgraded model to the failed Newton pad that was released in the early 1990s. The first generation iPad was one of the first of its kind to compete on a national level. Sales of the first generation were only offered directly from Apple.
The integration of larger storage space, high resolution video and expanded Wi-Fi for the iPad Mini is one of the reasons that other retailers are now offering this tablet according to Those Tech Guys.
While Apple has not released specific sales data, the consumer demand for this device during the holiday season was a 55 percent market share according to a Forbes report on November 28.
The October 23rd release of the iPad Mini put it directly in line with the Kindle Tablet released one month prior. While the Kindle is listed as Amazon's most gifted item, sales data for the iPad and its Mini are expected to surpass all other sales data according to market research.
As the tablet competition is becoming more fierce, new companies are entering the mix to chip away portions of the lead that iPad has held on the tablet market. Google has produced its Nexus 7 tablet as well as Microsoft's Surface to compete with Apple. For the 2012 Christmas season, Those Tech Guys found that Apple's iPad Mini will continue to dominate sales and likely sell out before Christmas is over.
This has led some analysts to believe the Apple will lost some of its market share when more competition enters the holiday season for 2013. For the time being, some retailers that have stocked the iPad Mini and its related accessories are enjoying the stock level depletion that has been announced online.
Those Tech Guys found that retailers like Amazon will continue to stock the Apple iPad Mini and related devices to help holiday shoppers to purchase one of these devices. Some retailers are able to discount the price, as noted in the Those Tech Guys report, and this has helped more people to take advantage of these tablets.
Those Tech Guys are scheduled to continue monitoring the Apple iPad Mini price and its in stock status from retailers online. This report will be updated with price incentives, shipping options and other relevant information that consumers might find useful before the Christmas holiday approaches.
About Those Tech Guys
Those Tech Guys provide unbiased reviews about consumer products, electronics and the hottest technology gadgets found online. This review based company first started in 2010 and has become one of the most in demand resources for consumers to use. A team of researchers, writers and contributors find the best products and deals listed online to help bring this information to consumers. A new website design is now underway for the 2013 year to help expand the services currently offered at http://www.thosetechguys.com.