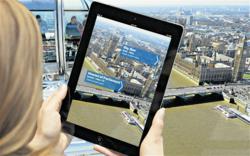 iPad Repair London Introduces Amazon Kindle Fire Screen Repair
London, Kent, Surrey, Essex, City of London, Middlesex, (PRWEB UK) 30 June 2013
iPad Repair London has found that after iPad, Kindle Fire is the most desired tablet. Amazon's tablet is the device people who won't be buying the iPad will often opt for to satiate their tablet desire. Amazon's Kindle Fire has not been available for as long as the Apple iPad, but already it's a highly desired tablet. iPad Repair London reports that discussions with their customers have shown that among future tablet buyers majority said that they are planning to purchase Apple's iPad. However, in no time at all, Amazon's Kindle Fire has been able to attract a large quantity of future tablet buyers desire.
Sasha Mia, Business Development Manager at iPad Repair London points out that "we have seen a steady grown for the demand for Amazon Kindle Fire and Amazon Kindle Fore HD Screen Repairs. The popularity has been helped because Amazon Kindle is already a well known brand, and the fact that Kindle bought out a tablet version of it was dream come true for many people. So not only could they now read their books, but they could also do everything that they would do with any other tablets or an iPad but at a fraction of the cost. We were getting asked by customers quite regularly if we would repair their Kindle Fire Screen, and we were getting tired of saying no, so we had a team discusion and we thought it was appropriate that we add kind Fire Screen Repair to our service portfolio."
iPad Repair London will be repairing Amazon Kindle Fire and Kindle Fire HD Screens from July 2013. For more information on iPad Screen Repair or Amazon Kindle Fire Screen Repair, please visit http://www.ipadrepairlondon.org.uk or call 0207 100 1212.
About Us
Company: iPad Repair London
Telephone 0207 100 1212
Website: http://www.ipadrepairlondon.org.uk
Email: info(at)ipadrepairlondon(dot)org(dot)uk
Address: 137 Goswell Road, London EC1V 7ET, UK
iPad Repair London is a Specialist iPad Screen Repair Service based in the City of London. We service the Greater London area, Surrey, Kent and Essex.