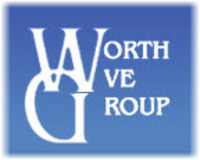 Product warranties don't typically cover theft or accidental damage
Oklahoma City, OK (PRWEB) April 19, 2010
Individuals shopping for affordable iPad Insurance now have an easier way to find the right coverage with the launch of a new website, Insurance iPadInsurance.net.
The site, managed by leading electronic device Insurance Agency, Worth Avenue Group, provides customers easy access to all of the information they need to make an informed decision on the perfect coverage for themselves, their families, employees, and organizations.
iPadinsurance.net provides a side-by-side comparison of iPad Insurance plans allowing customers to make sure they are getting the best coverage plan available for their iPad.
Visitors to the website are able to get real time assistance when choosing a plan no matter where they are located in the United States. Consultants at Worth Ave Group, offer online and phone assistance so that the customers have instant access to help them choose the right coverage.
"With the increasing costs and delicate nature of the devices being introduced thanks to today's technology, more and more people are looking to protect their investments. Product warranties don't typically cover theft or accidental damage. We want consumers to know our insurance does," said Worth Avenue Group COO Blake Barth.
The most common concerns amongst individuals shopping for iPad insurance include cost, deductibles, theft and accidental damage coverage.
Worth Avenue Group covers theft and accidental damage, including liquid submersion and has a low deductible of just fifty dollars on all iPad policies. Worth Ave Group also offers affordable laptop, iPhone, and cell phone insurance, and is a great iPhone warranty alternative.
About Worth Avenue Group, LLC.: Worth Avenue Group, LLC is an electronic device company located in Stillwater, Oklahoma, providing quality, affordable device insurance for iPads, iPhones, Laptops, and Cell Phones, along with other electronic devices such as tablets and kindles. Worth Avenue Group insurance policies are underwritten by AM Best A rated Hanover insurance company.
###