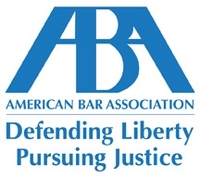 But what lawyers want is words, words and more words, delivered as fast as news breaks. That's what our app provides, using the big, beautiful iPad screen to maximum effect
Chicago, IL (Vocus) April 17, 2010
The first legal news app developed specifically for Apple's iPad was released today by the ABA Journal, the flagship magazine of the American Bar Association. The free app can be downloaded from iTunes here.
The app features breaking legal news updated continuously every business day, all of the monthly magazine's in-depth articles, and the latest blawgs featured in the Journal's directory of more than 2,500 legal blogs.
"Editors everywhere are trying to design the magazine of tomorrow for the iPad, with video, spinning avatars and 3-D widgets," said Journal Editor and Publisher Edward Adams.
"But what lawyers want is words, words and more words, delivered as fast as news breaks. That's what our app provides, using the big, beautiful iPad screen to maximum effect," Adams said. Readers can bookmark articles to read later and share them on Twitter, Facebook or via e-mail.
The new release also updates the interface of the ABA Journal's iPhone app, which debuted in 2008 and has been downloaded more than 40,000 times.
The Journal's articles are available on e-mail newsletters, RSS feeds, Facebook, Twitter, Google Buzz, FriendFeed, Amazon's Kindle and elevators (yes, elevators). For a full list of its distribution channels, see its Stay Connected page.
The ABA Journal covers the trends, people and finances of the legal profession from Wall Street to Main Street to Pennsylvania Avenue. The flagship publication of the American Bar Association is sent to every ABA member and reaches more than half of the 1.1 million lawyers in this country each month. In addition, its Web site, http://www.ABAJournal.com, is updated every business day with 25 to 50 breaking legal news stories, features, a directory of more than 2,500 legal blogs, and an archive of the full text of the magazine going back through 2004.
With nearly 400,000 members, the American Bar Association is the largest voluntary professional membership organization in the world. As the national voice of the legal profession, the ABA works to improve the administration of justice, promotes programs that assist lawyers and judges in their work, accredits law schools, provides continuing legal education, and works to build public understanding around the world of the importance of the rule of law.
Follow the latest ABA news and updates at http://www.abanow.org.
Media Contact:
Jill O'Mahony Stewart
312-988-5106
# # #