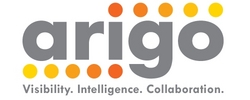 North Billerica, MA (Vocus) June 17, 2010
Arigo delivered personalized iPads to an exclusive group of private label retail CxO's to herald the launch of this new, groundbreaking, global collaboration functionality, which integrates Enterprise 2.0 technologies with Arigo's award winning Sourcing & Trade Management (STM) Solution Suite. Further, Arigo is delivering its entire product suite, including Arigo Enterprise Collaboration, through its new Arigo Desktop and Arigo Mobile Desktop. The Arigo Desktop is a one-stop, intuitive desktop and mobile portal, providing access to all of the data, tools, and content needed to support global accessibility in private label and global trade.
Enterprise 2.0 addresses how social and collaborative applications can be leveraged to drive efficiency, productivity, and innovation in business. Arigo's Enterprise Collaboration is the first advancement in retail technology to allow a wide range of collaboration methods to be attached and archived throughout the lifecycle of a product. Business critical data is no longer stuck in an employee's email, IM, or Skype, and can now be attached and archived with the item, work order, purchase order, and/or bill of lading using Arigo Enterprise Collaboration. Tightly coupled with the Arigo Desktop, retailers are able to retrieve data and analytics, as well as interact with their trading partners in real-time. With these tools, private label retailers and brand owners can have confidence the right products will be delivered.
"Our customers understand the value of having all of their product sourcing and associated global trade management data accessible and in one location. This is achieved through the Arigo Desktop. As product travels from pre-production through delivery, Arigo's breakthrough collaboration technology, Arigo Enterprise Collaboration, will undoubtedly mitigate costly errors and speed time to market. We are excited to announce Arigo Enterprise Collaboration as it truly compresses the private label supply chain. With Arigo, it's all at your fingertips," said Donny Askin, CEO of Arigo.
About Arigo
Arigo is the industry leading provider of Visibility, Intelligence, and Collaboration tools for Retailers and Brand Owners supporting Sourcing and Global Trade Management, from pre-production through delivery. Arigo solutions help businesses optimize complex product sourcing and global trade management processes through an intuitive, one-stop Arigo Desktop and Arigo Mobile Desktop, which provides access to all of the data, tools, and content needed to support global accessibility. Annually, Arigo helps customers such as JCPenney, The Home Depot, RadioShack, Timberland, Argos, and Staples, source over $100 billion in goods from over 50 countries; manage over 40 million SKUs; track over 2 million containers; provide production visibility into 75,000 suppliers; and manage critical information across their organizations. To learn more about Arigo Global Sourcing and Trade Management Solutions, visit http://www.arigo.com.
###