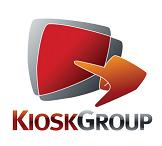 the perfect vehicle for our interactive iPad display
Knoxville (PRWEB) February 07, 2012
Colgate University is using two iPad kiosks in the lobby of its main admission building to engage campus visitors.
The iPads and kiosks from iPadKiosks.com offer an interactive experience that supplements a visitor's tour.
The kiosks feature a campus map and an area map that highlights restaurant and lodging options, videos and photos, University fast facts, the campus calendar, and sections that features the successes of Colgate alumni.
"iPadKiosks.com provided us with the perfect vehicle for our interactive iPad display. The kiosks are very popular in our admission lobby, and provide important information to visitors in a fun way," said Tim O'Keeffe, director of web content.
iPadKiosks.com is a subsidiary of Kiosk Group, Inc. and is based in Frederick, Maryland. Their line of iPad kiosks are designed by award-winning consultant Jer Schweickart specifically around the iPad's distinctive feature set. Each kiosk consists of a secure, radio-transparent, industrial-plastic head mounted on a durable steel base. The iPad kiosks are available in standalone, countertop and wall-mounted models.
For this project, Colgate chose the standalone model, recently redesigned to meet the new Americans with Disabilities Act standards coming into effect in March 2012. Kiosk Group, which has long been a leader in the field of ADA-compliant kiosks, was an obvious choice.
"The staff at Colgate were focused on making sure their kiosks would be accessible for all of their users. As our first customer for our newest standalone iPad kiosks, Colgate is staying ahead of the curve in terms of ADA compliance and showing a real commitment to equal access," said Mike James, President of Kiosk Group.
Photos, pricing and detailed information about iPad kiosks can be seen at http://www.iPadKiosks.com. For more information, contact Kiosk Group at 1-888-569-5467.
###