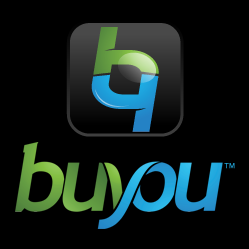 iPad shopping has never been this easy.
New York, NY (PRWEB) April 24, 2012
Today, Buyou Inc. publicly announced the general availability of its new iPad application, Buyou, which is a virtual mall for the iPad that offers an entirely unique shopping experience. Going above and beyond the existing catalog apps, Buyou is the first shopping application that allows consumers to browse through many different retailers and interact directly with merchants' social media content, all within a single platform. Users can buy gifts at 1800Flowers, find the latest deals at Sharper Image, or watch the most recent runway show at Express, without ever leaving the app! Rather than being confined by the limitations of the print medium, Buyou is reinventing catalogs and revolutionizing the consumer landscape through this dynamic iPad shopping destination.
Download Buyou in the App Store today!
Buyou's simple, seamless and intuitive design provides iPad shoppers with an engaging experience across all storefronts. Whether it's fashion or electronics, consumers will know exactly where to look no matter where they're shopping! In addition to sharing their favorite products via social networks, users can also interact with a retailer's Facebook and Twitter posts, as well as watch the most recent YouTube videos - all through an in-app experience. Additionally, Buyou's "Deal Feed" makes it quick and easy to find the products on sale at every retailer! Finally, the consolidated Wishlist allows shoppers to keep track of their favorite items from different stores within one location.
The popularity of tablet shopping has increased exponentially since the devices hit the market, and a recent RichRelevance study reports that nearly 90% of all mobile shopping revenue comes from an iPad. This drastic shift in consumer behavior has left many retailers scrambling to identify their mobile marketing strategy. Considering this, Buyou provides many benefits to retailers who are looking to increase their exposure to tablet shoppers. Buyou offers a cost-effective alternative to creating an independent iPad app, which has proven to be expensive from both a development and marketing perspective. Additionally, the white-label platform gives retailers complete control over their presence within the app. Buyou also allows merchants to better understand consumer interests and target specific customer groups for promotions. As tablet commerce continues to rapidly evolve, the Buyou platform will help retailers stay ahead of the curve.
Founded in 2011, Buyou's mission is to create a virtual mall where users can easily shop at many retailers within one app, creating a direct connection between customers and merchants to deliver a more personalized shopping experience.
Don't forget to join Buyou on Facebook and follow them on Twitter: @BuyouApp.
If you'd like additional information or want to speak with someone directly about Buyou, please send an email to media (at) buyouapp (dot) com.