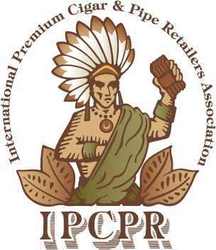 Columbus, Georgia (Vocus) October 26, 2010
Twenty-five tobacconists nationwide have earned the designation of Certified Retail Tobacconist from Tobacconist University, the official curriculum resource of the International Premium Cigar & Pipe Retailers Association.
The group includes the following:
Jorge Luis Valdez of Sabor Havana Cigars in Doral, Florida
Alex Diaz, Greg Hernke, Neal Thompson, K. Allen Byrd, Perry Lowe and Jeff Borysiewicz of Corona Cigar Company in Orlando, Florida
Douglas Fiore and Rose Ann Edmiston of Winston's Humidor in Midlothian, Virginia
Phillip Ledbetter of Up Down Cigar in Chicago, Illinois
Alex B. Mayer of Wooden Indian Tobacco Shop in Havertown, Pennsylvania
Russell Salvatore of A Little Taste of Cuba in New Hope, Pennsylvania
Ronald Alred of Mojito Cigar Lounge in Cave Creek, Arizona
Michael McCarthy of MJM Fine Cigars & Tobacco in Palm Harbor, Florida
Luis Roberto Molina of Habana Port Cigar Merchants in Covington, Louisiana
Therina Himes of Custom Blends in Shrewsbury, Pennsylvania
David Kleehamer and Robert A. Roth of Nice Ash Cigars & Lounge in Depew, New York
Zack Photakis of Owl Shop Tobacconists in Worcester, Massachusetts
Cindy Pinkerton of Snow Mountain Smoke Shop in Las Vegas, Nevada
Robert E. Wood of the Las Vegas Paiute Smoke Shop in Las Vegas, Nevada
Jetmira Kaziu of Cigar Masters in Boston, Massachusetts
Wayne Young of Chesapeake Cigar Company in Edgewater, Maryland
Danny Ditkowich of Tobacco Plaza, Ltd. In Great Neck, New York and
Erich Orris of Tinder Box 420 in Rapid City, South Dakota
These tobacconists are among some 500 selected professional tobacconists nationwide who have been awarded CRT recognition after participating in an academic curriculum and testing process that enables them to achieve superior technical and marketing knowledge about premium cigars, pipes, premium tobacco and related accessories.
ABOUT TOBACCONIST UNIVERSITY
Tobacconist University is an independent teaching and research organization dedicated to preserving the traditions and enhancing the knowledge and skills of retailers and consumers who appreciate luxury tobacco and adhere to a high code of industry ethics and standards. More information at http://www.tobacconistuniversity.org
ABOUT IPCPR
The IPCPR is an association principally comprised of more than 2,000 owners and employees of small, family-owned cigar stores and businesses primarily engaged in the manufacturing, sales, marketing and distribution of premium cigars, pipes, loose tobacco and related items. More information at http://www.ipcpr.org
Contact: Tony Tortorici
678/493-0313
###