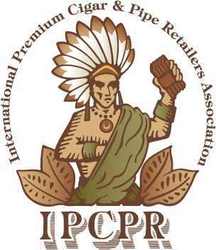 Kansas residents don't want to be forced to pay a 15 percent state sales tax or 75 cents in state sales taxes per gallon of gas. They shouldn't have to pay taxes on tobacco that are up to three times what it is now. The last thing Kansas needs now is lower tax revenues, lost jobs and closed businesses
Topeka, KS (Vocus) April 30, 2010
What if Kansas' state sales tax went from 5.3 percent to more than 15 percent? How about paying state sales tax of 75 cents per gallon of gas instead of 25 cents? Those are among the questions being asked by the International Premium Cigar & Pipe Retailers Association as Kansas legislators consider ways to raise tax revenues instead of lowering expenditures as it seeks to close a budget gap of over $400 million.
The IPCPR, an association of some 2,000 small businesses, largely professional tobacconists who own neighborhood cigar stores, is battling Senate Bill 516 which would increase taxes on tobacco products by up to 300 percent, including those on premium cigars and pipe tobacco.
Well-heeled anti-tobacco forces are running an expensive newspaper and radio campaign claiming that the higher tobacco taxes will help close the budget gap.
"Everyone knows that increased taxes on tobacco products result in lower tax revenues, not higher, because they encourage illegal sales of bootlegged tobacco products and force people to cross borders and use the Internet to purchase their tobacco products. The net result is the elimination of all tobacco tax receipts from the state's coffers," said Chris McCalla, legislative director of the IPCPR.
McCalla said principal arguments being offered in support of higher tobacco taxes are ill-founded and misguided. He urged the public to contact members of the Kansas Senate Committee on Assessment and Taxation and tell them they are against SB516 which is currently in review.
"Such taxes never produce the kinds of new revenues that they are projected to raise. They actually cost the state revenues because people find other, non-taxable ways to get their tobacco, mainly out of state or through illicit avenues. With the tight economy, our retailers are providing jobs to their employees and paying taxes that the state needs. To tax them further will only hinder and possibly jeopardize their operations," he said.
"Kansas residents don't want to be forced to pay a 15 percent state sales tax or 75 cents in state sales taxes per gallon of gas. They shouldn't have to pay taxes on tobacco that are up to three times what it is now. The last thing Kansas needs now is lower tax revenues, lost jobs and closed businesses," McCalla said.
Contact:
Tony Tortorici
678/493-0313
###