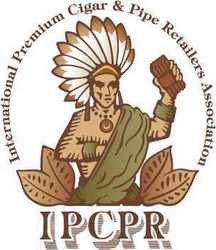 Secondhand smoke air quality testing by groups like Johns Hopkins and the American Cancer Society shows that health claims regarding secondhand smoke are greatly exaggerated.
Mobile, AL (Vocus) April 30, 2010
When a county health department conducts a restaurant inspection, should it deduct points if the restaurant allows smoking on the premises? No, says the International Premium Cigar & Pipe Retailers Association.
The Mobile County Health Department is considering a plan to automatically deduct four points from the health rating of any restaurant where smoking is permitted. A separate proposal under consideration is the placing of a decal on the front door of any restaurant that allows smoking. The sticker would warn patrons about the so-called dangers of secondhand smoke.
"They are way out of bounds with these draconian measures," says Chris McCalla, legislative director of the IPCPR, a not-for-profit organization comprised of some 2,000 members, mostly owners of small, family businesses that manufacture, distribute or sell at retail premium cigars and pipe tobacco products and related accoutrements.
"The well-heeled anti-tobacco forces would have you believe that evil things will befall you if you occasionally take a whiff of tobacco smoke in a restaurant, bar or other place of business. If that were the case, wouldn't you think that OSHA – the Occupational Safety and Health Administration – would be all over it? The fact is that OSHA has set safe levels for smoking that are up to 25,000 times higher than normally found in an average bar or restaurant that allows smoking," McCalla said.
"First, when a government regulatory agency penalizes restaurant owners for exercising their right to decide how to run their business, it is exceeding its authority and acting unconstitutionally. It is attacking the rights of smokers and non-smokers, alike. Second, businesses will suffer and jobs will be lost if such penalties would be allowed to stand."
According to McCalla, many of the IPCPR's retail members sell their premium tobacco products to restaurants who, in turn, sell them to their customers. To 'punish' smoking in restaurants will severely reduce these sales which will translate into reduced excise, sales, and business income tax revenues for Mobile County and the state of Alabama, he said.
"And the saddest part of all of this is that it is so unnecessary," McCalla said. "Secondhand smoke air quality testing by groups like Johns Hopkins and the American Cancer Society shows that health claims regarding secondhand smoke are greatly exaggerated."
Contact:
Tony Tortorici
tony(at)tortoricipr(dot)com
###