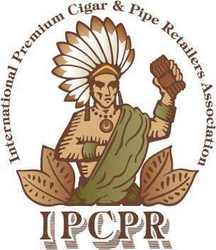 Sen. Kane is right, but it infringes upon the rights of all businesses, not just small ones
Hartford, Connecticut (Vocus) May 1, 2010
With all the important things being considered by The Connecticut General Assembly before its May 5 midnight deadline, some legislators want to extend the 2003 statewide workplace smoking ban by eliminating a provision that exempts establishments that employ up to five people. The International Premium Cigar & Pipe Retailers Association calls such a consideration silly and a waste of tax payers' resources.
The Connecticut Senate voted 24-11 on April 22 and sent to the House a measure that makes the workplace ban apply even to a self-employed individual, whether or not he or she has any employees.
"Are they competing to win the silliness-in-legislation contest?" asked Chris McCalla, legislative director of IPCPR, a not-for-profit organization of some 2,000 small businesses, largely family-owned tobacco stores and manufacturers of premium cigars, pipe tobacco and related accoutrements.
State senators who supported the measure are said to maintain that secondhand smoke is harmful regardless of how many people are employed in a workplace.
"I guess they never heard of OSHA. Yes, the Occupational Safety and Health Administration, has set safe standards for secondhand smoke that are up to 25,000 times safer than the air quality found in most businesses, including the average restaurant and bar," McCalla said. "And studies by the American Cancer Society and Johns Hopkins also prove that health claims purported by anti-tobaccophiles are wildly overstated."
Other legislators like Sen. Rob Kane of Watertown are reported to have said that the bill infringes upon the rights of small businesses.
"Sen. Kane is right, but it infringes upon the rights of all businesses, not just small ones," said McCalla.
"Business owners large and small have the right to determine for themselves whether or not smoking would be allowed in their place of business. Legislated smoking bans are unconstitutional whether the business is a sole-proprietorship or a major employer."
McCalla called consideration of the proposed extension a waste of taxpayer resources.
"When state legislators should be focusing on ways to generate new jobs and keep the ones their states already have, here comes Connecticut proposing legislation that penalizes business owners for exercising their right to smoke or not to smoke. All Connecticut voters – smokers and non-smokers alike – should be chastising their elected state officials for wasting their time on such trivial and ill-conceived issues."
Contact: Tony Tortorici
678-493-0313
###