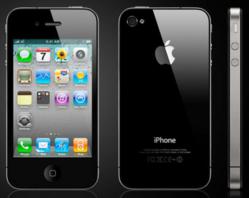 Denver, Colorado (PRWEB) February 04, 2013
Apple iPhone 4 was released in 2010 and although Apple has introduced to the market two other models, this particular handset remains a top choice for buyers on a budget.
The multitude of reviews on iPhone 4 available today all agree this is a quality handset, while consumers are more confident saying it is an "excellent" handset that delivers good tech specs for the price. http://www.FindMyPrice.net has reviewed consumers' feedback after buying and using an iPhone 4 (Verizon) and has released a report that sums up the most eloquent opinions.
According to the company after iPhone 5 official release customers can find great iPhone 4 deals and special offers available via many trusted e-commerce providers. At 4.54 x 4.31 x 0.37 inches and 4.83oz, iPhone 4 is a handset that revamped the i-smartphone line at Apple. Everything was upgraded with the 2010 model, including processor speed, screen resolution, camera quality, multitasking performance and new long-due features. It is just as tall as iPhone 3GS but 25 percent thinner.
iPhone 4 was released with the iOS 4 version, but it is upgradable to speedy iOS6 version, running on a powerful Apple A4 1GHz Cortex-A8 processor. The handset has a LED-backlit IPS TFT 3.5 in capacitive touchscreen with 16M colors and a 330ppi pixel density with Corning Gorilla Glass and oleophobic coating protection. Apple upgraded the camera quality too. Primary camera is 5MP with autofocus, LED flash, touch focus, HDR and geo-tagging, whereas the secondary VGA camera performs well during videocalling over Wi-Fi.
Apple's iPhone 4 also introduces a new noise-cancellation microphone at its top for higher voice quality calls. Multitasking allows users to run seven processes in the background (audio like Pandora radio, Skype, GPS like TomTom, push and local notifications, task completion and fast app switching). With iPhone 4, Apple also brings a new feature to make switching between multiple email accounts easier with a unified in-box. There's also FaceTime, a three-axis gyroscope, tethering, iMovie and iBooks.
Find My Price is a leading price comparison platform that delivers regular updates of the electronics' market, delivering reviews on products, recommendations for best deals and tips to help buyers find the lowest price for their desired devices. The website is a comprehensive resource of accurate reviews for smartphones, tablets, laptops, chromebooks, netbooks, headphones, Mp3 players, Roku streaming players, DVD players, TVs, game consoles and so on.
Product and hot deals reviews on Find My Price take into account everything a buyer is interested in when planning to make an IT investment, whether it is a smartphone or a tablet. The team that makes the reviews looks at OS, battery life, screen quality, HD video playback and recording, primary and secondary cameras, keyboard functionality, internet connectivity speeds, network coverage, user friendliness, similar products, tech specs, consumer feedback, pros and cons.