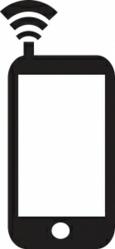 By communicating through mobile phone apps, special incentives and coupons can be distributed quickly to any customer.
Houston, Texas (PRWEB) October 22, 2012
iPhone apps are growing in popularity and one company is helping businesses to create apps with no work involved. The iPhone Developer Secrets website has launched a new guide that teaches the step-by-step process to creating iPhone apps for business use. This guide is written for business owners with zero experience and explains the same procedures used by top corporations that have apps designed. This development guide is designed to help small business owners to get apps distributed quickly online. The guide can be accessed here at this link online.
Apple celebrated a milestone earlier in 2012 with the distribution of its one-billionth iPhone app. The release of the newest iPhone has helped to further the interest in these useful applications. Some businesses that have been able to create applications for customer use have been able to increase company revenues. Small businesses that have no resources to develop applications could benefit from reviewing the iPhone Developer Secrets website guide now available.
One unique feature about a customized application is the dual monetization that is possible. The first way to profit is possible through the sale of an application in the Apple app store. The second way to profit is by including banner advertisements into the application. This dual strategy is one that requires no marketing funds to continue the selling strategy since the Apple store promotes applications free of charge for businesses.
The step-by-step app creation guide that is now available covers the entire range of app development, marketing and promotion. While large companies can employ a team of developers, small companies typically do not have the resources to find talented programmers. The step-by-step guide walks a business owner through the process of iPhone app creation as well as free app development. This guide provides both methods to help a company get started distributing apps.
Communication is one way that some companies are using to build a larger customer base. By communicating through mobile phone apps, special incentives and coupons can be distributed quickly to any customer. Part of the information that is included in the iPhone Developer Secrets guide includes how to make communication and responsive applications that could help build a larger customer network.
The new iPhone app creator guide does come with a 60-day money back guarantee to any business that does not achieve the desired results. The one-time fee that is charged is fully refundable making this system of learning one of the best values in mobile development.
About iPhone Developer Secrets
The iPhone Developer Secrets website launched in 2011 in an effort to help those that want to create iPhone apps to do so easily. By creating an informative and helpful guide, the owners of this website have been able to teach companies how to create apps for free and without programming knowledge. Apart from the app creation process, monetization strategies are provided to help app creators to profit from the applications that are designed and developed. The iPhone Developer Secrets website provides continued support and a helpful FAQ section that is accessible 24/7.