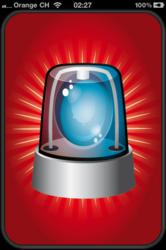 24/7 iPhone Emergency Number Launched by iPhone Repair London
London, Birmingham, Glasgow, Cardiff, City of London, (PRWEB UK) 31 May 2013
iPhone Repair London today announced the launch of The iPhone Emergency Service - basically a number which the public can call 24 hours a day 7 days of the week to get help and support. Speaking to Sam Matthews, Team Manager at iPhone Repair London, he said "we get a lot of calls for iPhone Repair, and they come, day and night, because when someone's iPhone breaks it's a real emergency for them as it is often their main means of communication with the outside world. Given the ownership numbers for iPhone's in London, and the rest of the UK, we felt a need for a real Emergency Service for iPhone Repair."
Sam Matthews continues to say "...it's not a membership services. It's basically a very simple service. If someone breaks their iPhone or gets it damaged in some way, then they can call or email the iPhone Repair Emergency Number, 24 hours a day, 7 days of the week, and someone will basically assist them with their iPhone Repair inquiry. It's a iPhone Repair Service, like any other, in terms of the types of repairs we do, like iPhone Screen Repairs, and we have published prices for the most common iPhone repairs. So you don't have to worry about some cowboy pulling a figure out of the air. We are a professional iPhone Repair Service, and nearly all of our prices are clearly published on our website."
Although, iPhone Repair London primarily focuses on the Greater London area, information about the company and its service has spread to most parts of the UK, through the internet and Social Media. So they get requests for iPhone Repair from almost the whole of the UK. There is always demand for good old fashioned simple honest service. Call 0207 100 1212 24 Hours a Day 7 Days a Week for iPhone Emergencies.
ABOUT US
Company: iPad Repair London
Telephone 0207 100 1212
Website: http://www.iphonerepairworkshop.co.uk
Email: info(at)iphonerepairworkshop(dot)co(dot)uk
Address: 137 Goswell Road, London EC1V 7ET
iPad Repair Workshop is the Number One iPhone Repair Service in the UK. We specialise in iPhone Screen Repair - and repair almost anything and everything when it comes to iPhone Repair.