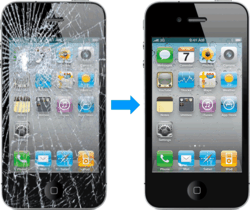 iPhone Repair London Introduces Price Match Scheme
London, Surrey, Kent, Essex, Middlesex, (PRWEB UK) 30 June 2013
iPhone Repair London are launching a competitive price match scheme from July 2013 in a bid to give their customers best value for money. Ryan Newman, Managing Director of iPhone Repair London, says "we wanted to devise a system that looks after the interest of the consumers, so to look out for shoppers so the system is dedicated to ensuring customers get the best deals possible, at the same time ensuring it also works for our technicians".
iPhone Repair London will match any iPhone Repair Price in the City Area of London, within 1 Square Mile. The competing retailer must not be a home business, and must have a retail premises in the City of London. To find out more about iPhone Repair london's price match scheme please visit the website below or call 020 3397 4232.
About Us
Company: iPhone Repair London
Telephone 020 3397 4232
Website: http://www.iphonerepairworkshop.co.uk
Email: info(at)iphonerepairworkshop(dot)co(dot)uk
Address: 137 Goswell Road, London EC1V 7ET, UK
iPhone Repair London is a Specialist iPhone Screen Repair Service based in the City of London. We service the Greater London area, Surrey, Kent and Essex.