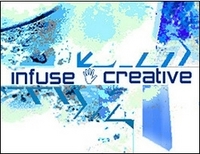 New York, NY (PRWEB) October 2, 2008
Founder President of Infuse Creative, Gregory Markel, will share his 13 years of search engine marketing expertise while focusing on Apple iPhone Search Engine Marketing Optimization at the 2008 Search Engine Marketing Expo (SMX) East at the Javits Convention Center in New York, NY, Oct. 6, 2008.
During his session, Gregory Markel will provide analysis and insight on how the Apple iPhone is currently used for search as well as tips and advice on approaches to integrated marketing strategies utilizing no cost/low cost to high level web site, iPhone App & Store, social, video, press release, and viral techniques to maximize the power and visibility of one's iPhone search marketing related efforts.
Many well known websites are still not iPhone friendly and while Flash video is the defacto standard for online video, it cannot be viewed on an iPhone, therefore Gregory will also discuss approaches to making a site iPhone friendly as well as how to offer a iPhone friendly video experience to site visitors at zero cost thanks to a free YouTube mobile video feature.
About Gregory Markel and Infuse Creative: http://www.infusecreative.com
Gregory Markel and Infuse Creative have provided search marketing services, consulting, and vanguard technology to an extremely diverse variety of clients including; New Line Cinema, Warner Bros, Mazda, The Beatles, Gibson Musical Instruments, Pacificare, The BBC, Ed Hardy, Led Zeppelin, CBS, FOX, The National Geographic Channel, Participant Media, Realty Executives International, Sony, Universal Vivendi, and many more over the last 7 years.
About Search Engine Marketing Expo East (SMX):
http://searchmarketingexpo.com/east
SMX -- Search Marketing Expo -- is the search engine marketing conference from Third Door Media, the company behind the Search Engine Land news site and the Search Marketing Now webcast series.
SMX is programmed by the sharpest minds in search marketing. Together, Search Engine Land editor-in-chief Danny Sullivan and executive editor Chris Sherman have covered the topics, interviewed the luminaries and educated generations of search marketers.
Press Contact:
Melissa Klotz
323-960-7790
melissa@infusecreative.com
###