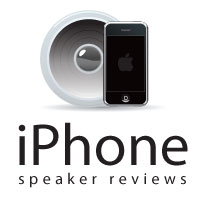 The iK501 is looks and sounds superb. When we reviewed it, it was fun turning it up to full blast just to see how loud it would go.
Atlanta, GA (PRWEB) October 05, 2011
iPhone Speaker Reviews (http://www.iphonespeakerreviews.com), has just released their review of the Kicker iK501. iPhone Speaker Reviews learned that not only does this system have powerful, full-body sound, it allows the user to plug and iPod or iPhone straight in to a TV.
The iK501 offers ground-shaking sound from a sleek looking stero-boombox offering robust sound that beats many stereo systems available. Its design is solid and sturdy and has a central knob for menu control on an LCD display allowing for adjustment to volume, bass, treble and standby to charge your iPhone or iPod. The inferred remote has a good feel and functions well easily controlling volume, play, pause, skip, menu control and power.
Kicker is a well known manufacturer producing great sounding speakers and with the iK501 included a video component out allowing you to watch videos on your iPhone/iPod directly on your TV. To really add punch to the sound quality, the iK501 has a built in sub-woofer on the back.
Steven Johnson, Editor for iPhone Speaker Reviews said, "The iK501 is looks and sounds superb. When we reviewed it, it was fun turning it up to full blast just to see how loud it would go. The component output to the TV is a great idea, but in the future HD playback will be required. This system is pretty cool.".
While the review points out several good and unique features of the iK501 it also noted that the system is not portable, as Kicker excluded a battery option. Another point made is that the LCD display could be a bit larger and brighter, but the letters and numbers are easy to read and well contrasted.
Overall, the review is good with an Editor Rating of 8 out of 10 and if you are looking for loud, full bodied sound, this is the system for you.
Included in the box is the Speaker System, power adapter and remote control. If you would like to see how the iK501 compares with other home speakers, check out all Home iPhone Speaker Reviews.
About iPhone Speaker Reviews -- The website was established in 2008 and is owned and managed by Intown Web Design of Atlanta, GA. The site was created as a place for iPhone and iPod owners to research and review iPhone speakers. At their website you will find editor and user reviews, video reviews and expert advice articles and guides. They are no way related to Apple or any of the speaker companies that are reviewed.
About Intown Web Design (http://www.intownwebdesign.com) -- Located in Atlanta, Ga, they are a web design and development firm with a focus on creating functional websites for business. Clients range from startups to corporations traded on the NYSE. Founded in 2007, with a specialty in open source technologies including PHP, Joomla and WordPress. They have continued to expand their expertise into improving site performance, usability and search engine rankings.
# # #