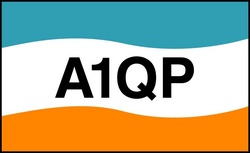 machining from solid stock creates one of the strongest products when compared to any other method of manufacturing
Santa Clara, CA (PRWEB) July 16, 2008
A 1 Quality Products Inc. introduces USA made Apple iPhone 3G iArmor Cases with Hands-free Dashboard Mount.
In response to consumers' frustrations with a lack of quality in many goods sold today, Davis of A1QP decided to take action to combat this issue. He went to work and created the iKeychain and iArmor, protective cases for Apple's iPods and iPhones.
These precision machined cases are made from solid aircraft grade aluminum, creating a higher degree of strength and crush protection. Davis says, "machining from solid stock creates one of the strongest products when compared to any other method of manufacturing". All of the iPhone's features are accessible when in the iArmor case. When the iPhone is flipped over in the case the glass screen is guarded from impact. A1QP has always focused on strength and durability as demonstrated by this video of a truck running over their iKeychain for the iPod Nano. Truck running over iPod in iKeychain case.
In addition to the crush and shock protection, the iArmor for the iPhone3G increases functionality in four ways. The first by allowing safe, and legal in some states, hands-free driving with their exclusive dashboard mount. When using the iPhone's Google Maps GPS feature the iArmor case can be rotated and locked in place at any 45 degree angle to keep the direction of travel facing upwards. iArmor for iPhone 3G dashboard mount. The second is with the belt clip mount on the back of case, which fits most of the universal belt clips available. Third is with a wrist strap or lanyard to secure the iPhone to your person. The fourth is the video-viewing stand which permits hands-free movie viewing and will be available early August 2008.
A1QP first introduced the exclusive magnetic closure in 2005 with the iKeychain for the iPod Shuffle. Their exclusive magnetic closure uses the toughest magnets available; it pops open and closes in seconds. This eliminates hinges or clasps that eventually wear or break. Magnetic closure system in action
About A1QP - A 1 Quality Products Inc. designs and manufactures the iArmor iPhone 3G cases in Santa Clara, California. Founder Joe Davis, has been in the precision machining business for more than 23 years. Mr. Davis has machined parts for aerospace, biotech and electronic industries in the Silicon Valley and is known in the industry as a perfectionist in his trade. Upon purchasing the iPhone, Davis realized the need for a protective cover to withstand the most extreme conditions and the iArmor for the iPhone was created.
###