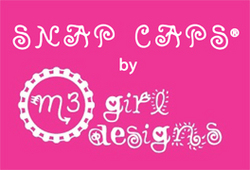 Creople Jingle Contest, sponsored in part by m3 girl designs.
Haworth, NJ (PRWEB) December 18, 2009
This winter, Creople®, a fun social iPhone and iPod Touch drawing application, has launched an exciting celebrity-judged Creople Jingle Contest, sponsored in part by m3 girl designs. The Contest is designed to encourage eligible U.S. children grades K-12 to use their musical creativity to create a 30 second jingle that best represents the Creople iPhone app. Parents/guardians of entrants must register on the official Creople Web site: http://www.creopleworld.com . Celebrity judges include AMA-nominated singer, Crystal Waters, of famed 90's pop music hit "Gypsy Woman (She's Homeless)"; New York Philharmonic musician, Sheryl Stapes along side musicians, Charles Lachman and Kelly McCabe. Judges' bios, Official Contest Rules, and additional information can also be found on Creople's Web site.
Creople is thrilled to announce we have secured sponsorship prizes from m3 girl designs! Along with the Grand Prize winner receiving $1,000.00, he or she will ALSO receive a SNAP CAP® gift package generously donated by m3 girl designs. The 2nd Prize winner and 3 Runner-Ups will also receive SNAP CAP® gifts prizes. The contest has been extended to Dec. 31st! So HURRY and get your kids prepared to see if they really got talent! We wish everyone lots of luck in the contest!
About m3 girl designs
From an idea to decorate her fifth grade locker with colorful and creative magnets, Maddie's Bradshaw's ingenuity led to the creation of interchangeable bottle cap necklaces. With her sister Margot and their mom, in just under three years' time, SNAP CAPS® has evolved from a simple hobby into a million dollar national business. m3 girl designs has been featured on national television program Inside Edition, nationally syndicated talk show THE VIEW and listed on INC Magazine's Annual 30 under 30 list. For more information, please visit http://www.m3girldesigns.com and http://www.bromley-group.com .
Creople Background
The Creople iPhone and iPod Touch drawing app originated from a paper version being played by our children. They were having so much fun and laughing like crazy. They explained the game step by step, which then led to the creation of "Creople (creature + people)". Creople is now available for $1.99 at the App Store! Be a Creople Fan: Facebook.com/creople.
About 2cre8
2cre8 LLC is a New Jersey-based company that specializes in interactive and online strategic creative design, user experience flow and social media marketing. 2cre8 has partnered with SignalFive LLC, a New York-based firm, to develop and co-market the Creople iPhone drawing application.
Creople and Creople logo are registered trademarks of 2cre8 LLC.
All other company and product names may be trademarks of the respective companies with which they are associated.
###