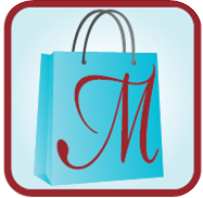 "Our goal is to create a one-stop portal for the consumer's daily deal experience," Bevin Hartnett, Chimaerix President
Houston, TX (PRWEB) November 03, 2011
Chimaerix, a new player in the iPhone app space, has released Map My Deals, an application designed to manage the exploding Daily Deal marketplace. Emerging from relative obscurity, Chimaerix hopes to redefine a Daily Deal space that quickly is becoming swept up with buy-outs, consolidation, and confusion for the consumer.
"Our goal is to allow the consumer a one-stop portal which they can visit every day to check out Daily Deals from all of the top deal sites. Consumers can begin deleting the twenty different emails they receive every morning and just dial in to our app instead," stated Bevin Hartnett, president of Chimaerix.
Unlike other deal aggregators and organizers, Map My Deals does not run or post its own deals. Nor does it store or collect user information from user's daily deal site accounts. Instead, it has worked closely with its partner deal sites in order to preserve the sites' integrity and the users' expectation of privacy and secure transactions. As well, Chimaerix worked closely with Yelp to develop a merchant review integration.
"We believe that the addition of Yelp's API will allow consumers the chance to really investigate the quality of the merchant before choosing to purchase a Daily Deal from that merchant. We are committed to providing consumers the tools to allow them to make informed purchases," said Hartnett.
Founded in 2011, Chimaerix is a Houston-based company specializing in iPhone and iPad app development for the upscale, retail environment.
###