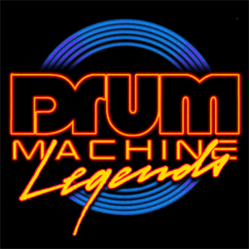 Where do I start about this app? It sounds absolutely great!! Really good for creating a beat on the fly and intuitive as heck. I am making beats in my car right now!!! Who wants to battle son??
Los Angeles, CA (PRWEB) May 30, 2012
iTunes Link
iPhone Drum Machine
http://www.youtube.com/watch?v=1QOyIny2FrI
Introducing Drum Machine Legends by One Glove Apps. Drum Machine Legends (DML) is a music production app that has 6 of the most legendary drum machines of all time.
The Roland TR 808, MPC 60, Linn Drum, Oberheim DX, Roland TR 707 and the SP 1200!
Choose a tempo, count in, quantize rate and loop length to begin producing beats now!
As well as giving you handpicked sounds from each legendary drum machine, we give you the look as well. Each kit you choose changes the skin of the app, allowing you to get the full experience of each machine!
Each sound has been handpicked and processed by music producer/DJ Oligee (of Oliver). We give you the best mixed sounds for each machine, and as well, One Glove has added some new original sounds to our sampler kits (The MPC 60 and SP 1200).
Our easy to use recording interface lets you start using DML right away!