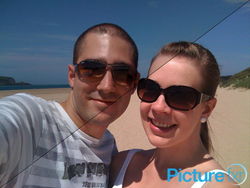 and even the best iPhone photos will benefit from Picturefxr
Watford, UK (PRWEB) September 9, 2009
FixerLabs has just released the Picturefxr iPhone App that automatically enhances and enlarges photos. Picturefxr gives the best possible results from original iPhone photos. The Picturefxr App sends photos from an iPhone to external servers, where they are enhanced and enlarged. The results are stored on each user's private photo gallery and immediately returned by email.
Picturefxr turns an iPhone into a compact digital camera by sending full-size original photos over WiFi or 3G to the Picturefxr servers. The results are sharper, brighter, clearer, color accurate, and if requested, can have twice or four times the number of pixels than the original. All of this is completely automatic and easy to use. Just use Picturefxr to send a photo and it is done.
Picturefxr uses the same technology that FixerLabs has developed over the last five years for high-end photographers. Included in Picturefxr, for example, is the blind deconvolution from FocusFixer V2, used for sharpening and technology from SizeFixer for resizing or enlarging photos. All of this technology is hidden and is available at the press of a single button.
"The innovative model we have adopted for Picturefxr makes the App really easy to use. Enhancing photos on external servers means there is no compromise on the enhancement technology that we use" said Tim Atherton, FixerLabs' Technical Director, "and even the best iPhone photos will benefit from Picturefxr".
For additional information on the news that is the subject of this release (or for a review copy in the US), contact Tim Atherton or visit Picturefxr iPhone App. The Picturefxr iPhone App is available now on the Apple iTunes Store.
FixerLabs was founded in 2003 with the aim of transferring research technology into innovative products for digital photographers. FixerLabs has a history of industry milestones, deconvolution and LensFIT technology in FocusFixer, super-resolution in SizeFixer, blind deconvolution in FocusFixer V2 and now fully automated iPhone image enhancement and enlarging with Picturefxr.
###