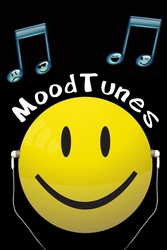 This is a great app!! I use it every day at work. It creates a playlist so easily. I cannot recommend it enough. Everyone should us this app!! Five stars, but I'd give it 11 if I could. Sure wish iTunes could do this! - Gabriel
Gladstone, OR (PRWEB) December 2, 2009
Just days after launching into the iTunes App Store, MoodTunes is climbing up the top seller list in the Music Category. MoodTunes is an innovative application designed for the iPhone and iPod Touch that quickly creates and shuffles playlists based on the users' mood. Creating and editing Moods is quick and easy. Once one customizes the moods to his liking he can simply select a mood and the first song in the playlist will immediately start playing as the remainder of the playlist is being generated. Once the playlist completes, the app can be exited and the playlist will continue playing.
Playlists are the most common way for someone to address their desire to have a group of songs that matches their mood, feelings, or activity. The two main problems with playlists are creation time, and monotony. Making playlists can be a time-consuming activity that seems rewarding once complete. However, any given playlist grows old fast and leaves other songs that may match the mood to be reflected buried deep in the library never to be "discovered". MoodTunes masterfully resolves both these problems by always coming up with unique playlists for each mood, so that the listener is always pleasantly surprised and there is no regret over the time lost in manually creating a playlist.
With the savings in time and guaranteed variety, the purchase of this app is a no-brainer for anyone who loves music. Click here to check it out.
About the developers: Abe Underwood, who saw the common problems associated with playlist creation and decided to do something about it, conceived the concept for MoodTunes and partnered with his Father (John), a software engineer, to create this app. Abe and John's inspired dedication to having a quality release motivated them to have their app rigorously tested by a pool of 40 beta testers on all generations of iPhones and iPod Touches. To lighten the mood of their customers the dynamic duo chose WhoopApps Inc as the name of their apptastic enterprise.
###