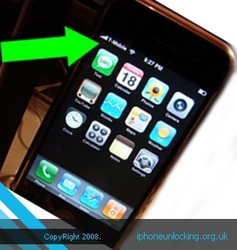 Manchester, LA (PRWEB) March 8, 2008
With this brand new iPhone unlocking software, people can experience the iPhone as they never have before. This revolutionary iPhone unlock software will unlock all firmware versions of the iPhone from the 1.0.0 up to the current 1.1.4 version of the iPhone. The iphone unlocking software is also compatible with all iPhones worldwide.
The iPhone unlocking software is the ticket to being able to use the iPhone in every way that you would like. After following their simple instructions, users can unlock their iPhones in under 5 minutes and begin reaping the benefits.
This means that users can use any type of GSM Sim card -- from all over the world. They can also enable the iPhone to have full iPod capabilities. Aside from the iPod capabilities, they can also use their iPhones to watch YouTube videos and use popular applications such as Google Maps.
Some more great features of using the software to unlock an iPhone is that users will be able to read RSS Feeds, use their client chat interface, and browse the net through the easy to use WiFi connection interface. The iPhone Stumbler, which is only mated to the iPhone, will allow users to view any wireless network in their area. Roam and connect at will with an unlocked iPhone!
Not only does the iPhone Unlock Solution allow users to do all of these things, it is also extremely easy to use. Users will be provided with very simple instructions, which will guide them through the entire iPhone unlock process step by step. The process will take under 5 minutes to complete, and is accomplished easily and with no hassles or worries. This is the simplest iPhone unlocking software on the market today, and consumers can easily take advantage of it today for a very reasonable price. There is nothing to lose, but a whole lot to gain.
For more, please visit http://www.iphoneunlocking.org.uk
###