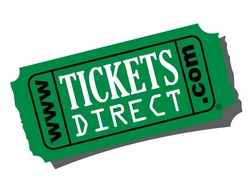 We are also offering a discount to those who purchase tickets from us using their Ticketsdirect.com iPhone app.
(PRWEB) October 29, 2008
Ticketsdirect.com announced earlier this week the release of their much-anticipated iPhone application that grants iPhone users direct access to all Concerts, Sports, and Theater tickets in the US. In a collaborative effort with Propaganda3, Ticketsdirect.com iPhone application enables users to view event schedules and Venue maps, providing the ability for users to see exactly where their tickets are located.
"We are excited to be the first Ticket Broker with an iPhone application," said Senior Director of Development, Justin Ross. "We are also offering a discount to those who purchase tickets from us using their Ticketsdirect.com iPhone app."
Ticketsdirect.com and Propaganda3 are already working on the newer 2.0 version of the app, which will allow users to compare ticket prices, review the events they want to go to, offer more discounts, and special contests for free ticket giveaways.
"In just the first two days since it launched, we've had 3,000 downloads. The response is unprecedented. The possibilities on the iPhone are endless and, being one of the leading Ticket Brokers in the country, we are excited to be on the front line." ~Justin Ross
About Ticketsdirect.com
For almost 25 years, Tickets Direct has been providing clients with first-rate, premium tickets. As a leading ticket broker on the secondary market, Tickets Direct carries tickets to all major worldwide, national, and local venues, including sold-out events. An upstanding member of both the National Association of Ticket Brokers (NATB) and the Better Business Bureau (BBB), reliability and accountability are cornerstones of our business philosophy.
About Propaganda3
Propaganda3 (P3) is THE interactive production studio for the leaders of the Advertising, Marketing and Design Industries.
P3 is a custom fabricator of interactive products. Think of us as a software factory. Your ideas go in the front and interactive solutions emerge on our dock. Solutions crafted for you. Solutions that you own. Solutions that we stand behind because we are proud of them. We're not here to provide value-added texture and creative dexterity to the advertising space by being jargon-spouting consultants that complicate your message and steal your clients. Our goal is simple. We solidify your role as project champ by engineering and constructing the interactive project that completes your vision. You'll even enjoy watching us build it.
###