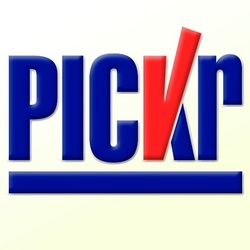 Dallas (Vocus) September 11, 2009
Big in Japan, a Dallas-based idea factory for mobile applications, today announced that its new app Pickr -- which enables users to vote on a question of the day and then follow the results of the poll -- is now available for free download at the Apple iTunes App Store.
Created by a Big in Japan developer and designer team made up of Bear Cahill and Courtney Rhodes, Pickr queries users on topics that are silly, serious and everything in between - asking questions that span every aspect of life. Users can set reminders in their calendar or clock app to vote each day and check back to see the day's final results.
Pickr features a simple two-option interface that makes voting a snap. Some of the poll questions featured on Pickr include:

Did you vote in the last election?
Are you over 30 or under 30?
Do you rent or own your home?
Dog person or cat person?
Night person or morning person?
Beach or mountains?
Ice cream or cake?
Star Wars or Star Trek?
Do you have a full-time job?
Do you play a musical instrument?
Bear Cahill has developed or contributed to some of iPhone users' favorite apps. A few of the applications he has worked on include FlightTrack/Pro, HotelPal, and Gas/Trip/Health Cubby.
Courtney Rhodes is a veteran graphic designer with decades of experience in logo development, typographic design, font development and graphic illustration.
To download Pickr, visit the Big in Japan Web site at http://www.biggu.com/apps/pickr-iphone.
About Big in Japan
Big in Japan Inc. is a Dallas-based idea factory for mobile applications, building software for Google's Android mobile platform and Apple's iPhone. Big in Japan's ShopSavvy application -- a personal shopping assistant -- is one of the most popular applications designed for the Android operating system for mobile phones. For more information, visit http://www.biggu.com.
# # #