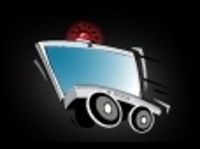 We've noticed there's a lot of talk out there about dust in iPhone 3G screens. iResQ now has the capability to clean that up at a competitive price.
Olathe, KS (PRWEB) June 23, 2009
Mac owners who prefer a matte LCD screen to the glossy cannot order MacBooks as such from Apple. Enter iResQ. The Apple-authorized iPod, iPhone and MacBook/MacBook Pro repair facility now offers matte MacBook LCD screens. Furthermore, owners of 3G iPhones with broken headphone jacks, dead batteries, or even screens with dust inside can also find new answers to their problems with iPhone 3G headphone jack flat-rate repairs, battery replacements, and screen dust removal. Among a new line of summer offerings are also lower prices for iPod Touch digitizer replacements ($95.99).
Offering a wide range of full- and self-service repairs for MacBooks, iPhones, and iPods alike, iResQ is eager to better serve its diverse customer base with these new repairs. On the new offerings, states Brian Buffington, iResQ's general manager, "We've noticed there's a lot of talk out there about dust in iPhone 3G screens. iResQ now has the capability to clean that up at a competitive price." As for the new iPhone 3G repairs, "The iPhone 3G has been out for a year now, so it's about that time when a lot of people start to need fixes for parts that are out of warranty. We're happy to expand our considerable number of iPhone repairs to meet the needs of a growing segment of users."
iResQ recently lowered pricing for diagnostics of all Apple laptop computers, and added the capacity to replace glass panels on Aluminum Unibody MacBooks. Shipping options start at $18. Customers who choose iResQ's diagnostic service will receive a phone call within 24 hours of their computer's arrival at iResQ with a full diagnosis and price for repair. All of iResQ's laptop repairs are conducted by Apple Certified Technicians.
In summary, the new repairs for 3G iPhones now include:

The new repairs and prices for the iPod Touch include:
Gen. 1 digitizer replacement price lowered
Gen. 2 digitizer replacement price lowered
For those outside of the Apple world, iResQ also provides repair services for the Sony PlayStation Portable (PSP).
About iResQ
Centrally located in Olathe, Kansas, iResQ is an Apple-Authorized Service Provider that repairs Apple computers and portable devices in addition to the Sony PlayStation Portable. Servicing Apple products since 1994, its team of technicians boasts years of experience and multiple Apple Certifications. 24-hr. diagnostics and repair service cover the entire line of iPods, iPhones, Portable Macs, and Mac Minis. This includes the entire PowerBook G4 family, the iBook family, plus the MacBook and MacBook Pro systems, as well as all versions of the iPod except the iPod Shuffle.
iResQ is also an ideal solution for schools and computer repair shops. Its repair depot can handle large numbers of repairs quickly and efficiently, and it provides volume discounts.
For more information or to order repair services, call 1-888-447-3728 or visit:
http://www.iresq.com
###